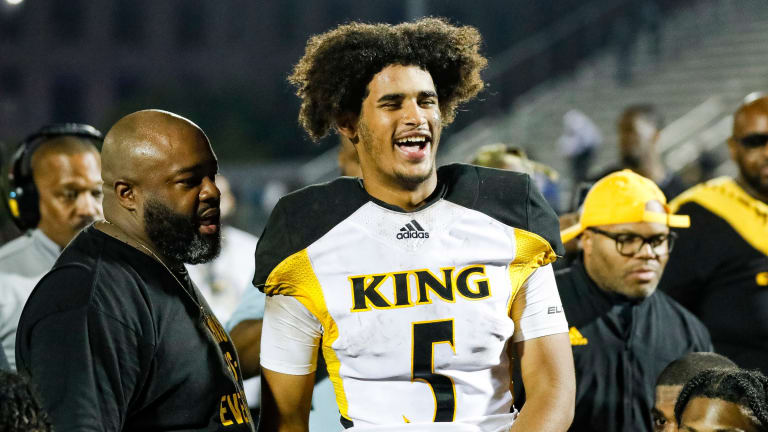 Recruiting Fact or Fiction: Dante Moore, Anthony Hill, Javien Toviano
In today's Fact or Fiction — Recruiting Edition — I look at three big recent topics from the recruiting trail and decide whether the statement is indeed FACT or if it's FICTION.
---
1. Dante Moore will flip to Michigan State.
Farrell's take: FICTION
Not gonna happen. A random prediction for a flip from Moore drew a firm response from every source I had — no way. MSU is trying and throwing all they have at him but he's locked in at Oregon as long as no one poaches OC Kenny Dillingham.
2. Anthony Hill picks Texas.
Farrell's take: FACT
His decision to decommit from Texas A&M was not an easy one for him but he's headed to Texas this weekend and their improved play is a key here. I am not sure we will see an immediate commitment from him but the 5 star LB is leaning that way.
3. Javien Toviano is all LSU.
Farrell's take: FACT
There are others in here but let's be clear, he was just at LSU for their biggest win since 2019 and the joy he showed makes it clear, no one else is winning this one. He's a Tiger already.