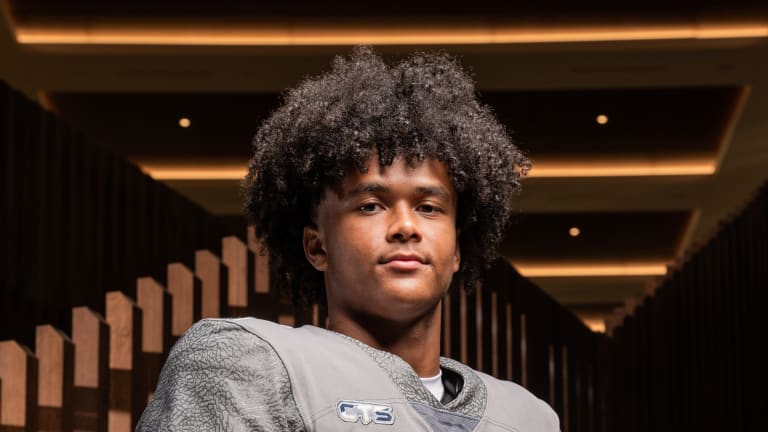 Recruiting Fact or Fiction: Dont'e Thornton to USC, Pitt's Downturn, Ty Thompson to the Portal
In today's Fact or Fiction — Recruiting Edition — I look at three big recent topics from the recruiting trail and decide whether the statement is indeed FACT or if it's FICTION.
---
1. WR Dont'e Thornton ends up at USC.
Farrell's take: FACT
Penn State is in here too for the Oregon transfer but he's friendly with USC QB Caleb Williams, that offense is attractive and the last time Williams wanted a WR to join him he landed Jordan Addison.
2. Pitt recruiting is sliding.
Farrell's take: FACT
It's not a great sign to lose players down the stretch. DB Brice Pollock is the latest to jump ship from the 2023 class joining OL Phillip Daniels and WR Zion Fowler and most importantly QB Kenny Minchey who ended up at Notre Dame. This class is now behind only Virginia and Syracuse in the ACC and this is one of the roughest recruiting years I've seen for Pitt in ages. It's a rough limp to the finish line.
3. Ty Thompson will leave Oregon.
Farrell's take: FICTION
I could be wrong here as many have told me Thompson is jumping into the portal next week. But with fellow QB Jay Butterfield jumping in I think the opportunity for Thompson is there. A lot depends on if Bo Nix is coming back or not and of course 5 star QB Dante Moore is coming in, but until Thompson jumps in the portal, I'll still consider him part of the plan next season for the Ducks, even with Kenny Dillingham leaving.