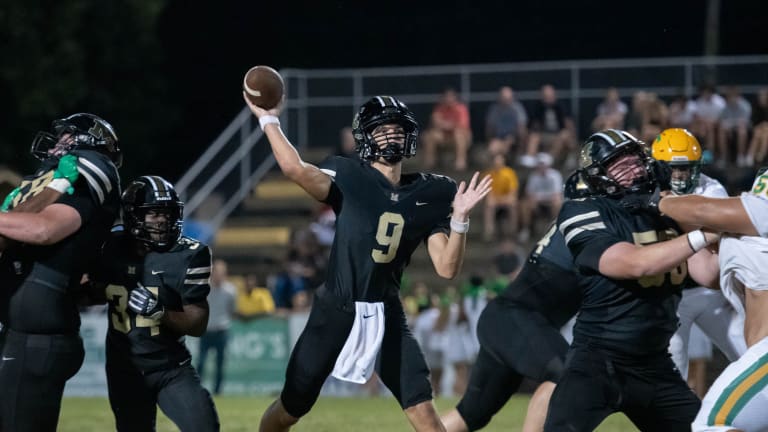 Recruiting Fact or Fiction: Emory Williams, DJ Lagway, Caleb Downs
In today's Fact or Fiction— Recruiting Edition — I look at three big recent topics from the recruiting trail and decide whether the statement is indeed FACT or if it's FICTION.
---
1. Emory Williams is better than Jaden Rashada.
Farrell's take: FICTION
I put up a tweet the other day showing that Miami QB commit Emory Williams isn't so shabby compared to recent Miami decommitment Jaden Rashada who is now in the Florida Gators class. But let's be clear. Rashada is a better and more fluid QB with advantages from his release to his ability to throw on the run and in other areas. Rashada hurts Miami and no one in the building will deny that. Williams is solid but this is a blow to the Miami class.
2. Rashada hurts Gators for 2024 QB DJ Lagway.
Farrell's take: FICTION
Lagway has the Gators high on his list so a commitment from a second QB in the 2023 class will impact him. But I don't think it hurts the Gators for a few reasons. First, Lagway is no fool and he knows he will need to compete wherever he goes. And the transfer portal plays a considerable role for every quarterback whether they want to admit it or not. Most see their competitors using it but in the back of their minds, they know they have a way to find a new home if needed. The Gators are still very high on his list.
3. Caleb Downs will flip from Alabama.
Farrell's take: FICTION
Downs could be at the Michigan-Ohio State game instead of the Iron Bowl as the Buckeyes are pushing hard for that visit. And he was at the UGA win over Tennessee in a great atmosphere as well. But he's going to stick with his Alabama commitment. The five-star DB from Georgia has always wanted to play for and get coached up by Nick Saban and can see a clear path to early playing time with the struggles of the defensive backfield. In the end, I think he visits Alabama for the Iron Bowl and cements his commitment.