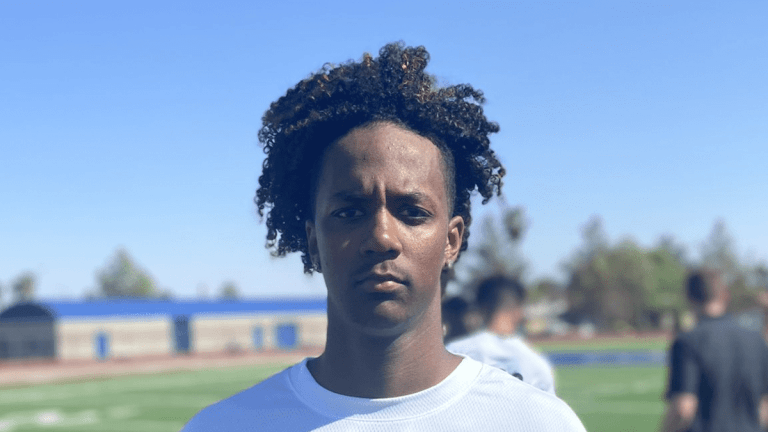 Recruiting Fact or Fiction: Jaden Rashada, Arion Carter, Longhorns NIL
In today's Fact or Fiction — Recruiting Edition — I look at three big recent topics from the recruiting trail and decide whether the statement is indeed FACT or if it's FICTION.
---
1. Jaden Rashada is a killer loss for this Miami recruiting class.
Farrell's take: FICTION
Losing a 4 star QB sucks. And being 4-5 doing it sucks as well. But Miami will be just fine. This class is loaded and I have them firmly in the top 10 in the nation and they could close strong enough to finish top 5. And they have QB Emory Williams who is a step down from Rashada in talent but has a high long-term ceiling. Mario Cristobal needs to recruit and recruit well to turn this Miami program into something good. And he will recruit to an elite level despite the setback.
2. The Buckeyes will flip LB Arion Carter.
Farrell's take: FICTION
The Buckeyes have a good shot here as Carter will be on an official to Columbus this weekend and could be the only visitor. But if Alabama wants him — and they seem to — they get him based on his love for the Tide and proximity to home. It would be an upset if OSU won this one.
3. Texas will back up the Brinks truck.
Farrell's take: FACT
This may be an old reference I'm not sure as I'm not hip at all. But this means they will up their NIL game in a big way in the next few weeks. And the answer is yes. Not only do they have momentum from some nice wins this season but Texas A&M is on recruiting life support a year after finishing with the top class in the country. And Aggies commitments are visiting everywhere including Texas. Recent LB decommitment Anthony Hill will be at Texas this weekend as will Aggies WR commit Bravion Rogers. This is a massive visit weekend for Texas with others like TE Duce Robinson and DB Javien Toviano and the Longhorns have a great chance to flex some NIL muscle as A&M did last year and push this class to the top.