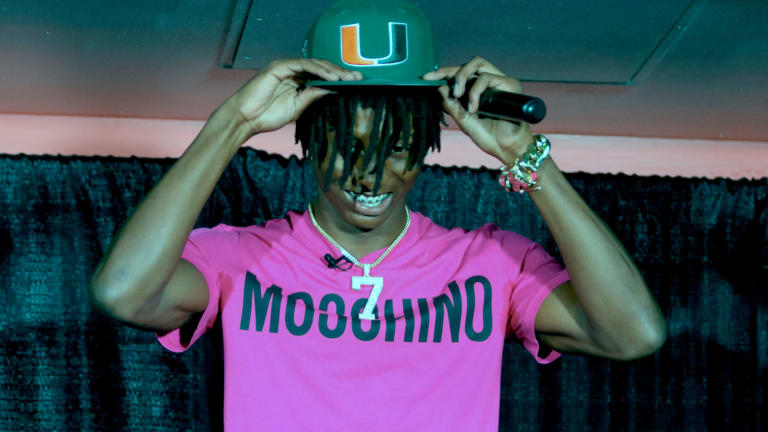 Recruiting Fact or Fiction: Nebraska Closing Strong, Ashton Porter, Cormani McClain
In today's Fact or Fiction — Recruiting Edition — I look at three big recent topics from the recruiting trail and decide whether the statement is indeed FACT or if it's FICTION.
---
1. DE Cameron Lenhardt and DB Ethan Nation pick Nebraska.
Farrell's take: FACT
The Under Armour game is oddly on Tuesday this year and there aren't many elite players making decisions. But two of them will announce for Matt Rhule and Nebraska in my opinion. Lenhardt is the higher-ranked guy but both are important for different reasons. Lenhardt played at Don Bosco in New Jersey before heading to IMG Academy so that's two power programs Rhule will have a connection to and Nation is from Georgia which will be a key Southeast state for the new coach.
2. DE Ashton Porter follows Brandon Jordan to Michigan State.
Farrell's take: FICTION
Jordan had trained and mentored Porter before being hired as a pass rush specialist for the Spartans but indications here are that Dan Lanning and Oregon will take Porter away. It would be another huge addition to a surprising Oregon 2023 class.
3. Cormani McClain is still a Miami lean.
Farrell's take: FACT
This is the topic of continual discussion these days and nothing new has come from rumors at the Under Armour Game. So when that happens, I still think Miami is the pick over Alabama and a surging Colorado. Oddly I've heard from one source that Miami landing big South Florida corner Damari Brown late could have led McClain to delay but that doesn't make a ton of sense if he's looking at Alabama and their loaded DB class. Who knows?