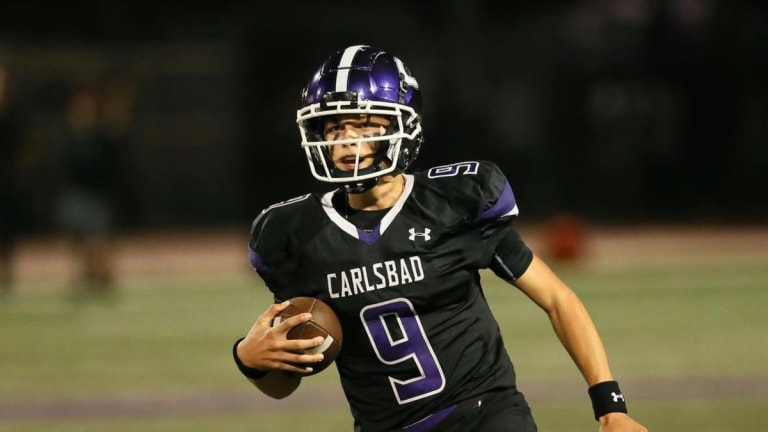 Recruiting Fact or Fiction: Nyckoles Harbor, Julian Sayin, Davi Belfort
In today's Fact or Fiction— Recruiting Edition — I look at three big recent topics in football recruiting and decide whether the statement is indeed FACT or if it's FICTION.
---
1. Nyckoles Harbor will pick Maryland.
Farrell's take: FICTION
The Terps have a better chance than many give them credit for here and LSU is also in the mix but this should come down to South Carolina and Michigan for the 5 star ATH from Maryland. Track plays a major factor and the Gamecocks have long been considered a favorite by some but I still feel Michigan is the team to beat. His mom has ties to the area and his dad is now fully on board with Michigan following a visit in early October. The father was a major factor here and I'm told he couldn't have been more impressed. Give the Wolverines the edge for now.
---
2. QB Julian Sayin will pick Alabama.
Farrell's take: FACT
Georgia was the team to beat in the summer but Alabama has taken over as he's the only 2024 QB they covet and that's important to Sayin. His recent visit blew him away and now he's announcing Wednesday between the Tide, UGA and LSU. This one should be 'Bama.
3. QB Davi Belfort is a an Ole Miss lean.
Farrell's take: FACT
Belfort reclassified from 2025 to 2024 so his recruitment has accelerated as a result. He named a top seven recently of Florida, Georgia, Virginia Tech, Alabama, Michigan State, Tennessee and Ole Miss and he's hard to read. But I hear Lane Kiffin especially has his interest and he knows former Ole Miss QB Matt Corral. The offense intrigues him greatly and with schools like Alabama, UGA and others already (or soon to be) with QBs I think Ole Miss has a great shot here.