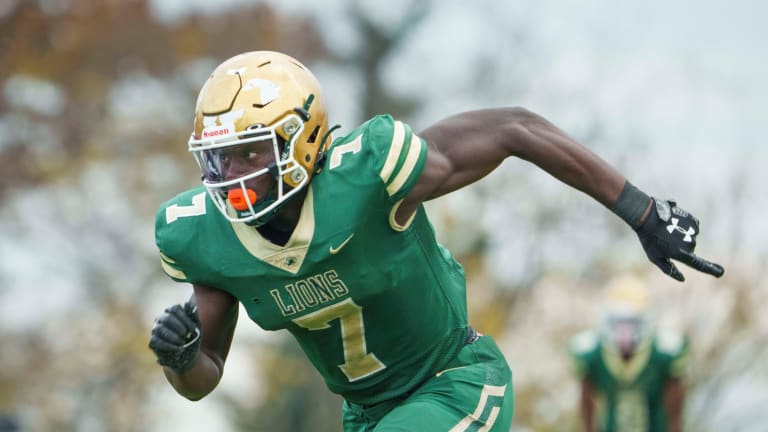 Recruiting Fact or Fiction: Nyckoles Harbor to Oregon, Top 2024 OL, Quinton Martin to PSU
In today's Fact or Fiction — Recruiting Edition — I look at three big recent topics from the recruiting trail and decide whether the statement is indeed FACT or if it's FICTION.
---
1. Oregon will close on Nyckoles Harbor.
Farrell's take: FACT
Deion Sanders is making a late push and it appears Michigan has fallen off since the Jim Harbaugh to the NFL rumors took life, but one constant has remained — South Carolina. The Gamecocks feel good about their chances here, but Oregon gets the last visit and that would worry me if I'm a South Carolina fan. The way Dan Lanning closed before the Early Signing Period makes me think he can pull this off even if the Gamecocks are the favorite and have been in this much longer. Had Oregon not closed on all those surprises recently I'd lean toward the Gamecocks, but now I just don't know.
2. Kam Pringle is the top OT in 2024.
Farrell's take: FACT
It's not a done deal yet, but the Gamecocks' OT commit is massive with a great wingspan and he's as physical as they come. He needs some work on his feet as expected for a 340-pounder, but he engulfs kids at this level and will do so in college if he stays on the same path.
3. Penn State is the team to beat for 5-star ATH Quinton Martin.
Farrell's take: FACT
Terry Smith knows the WPIAL well and he's doing a great job recruiting Martin from Western PA. Ohio State, Michigan, Florida State, and others are all in the mix of course and this is far from done but if I had to name a school today for the star it would be PSU.