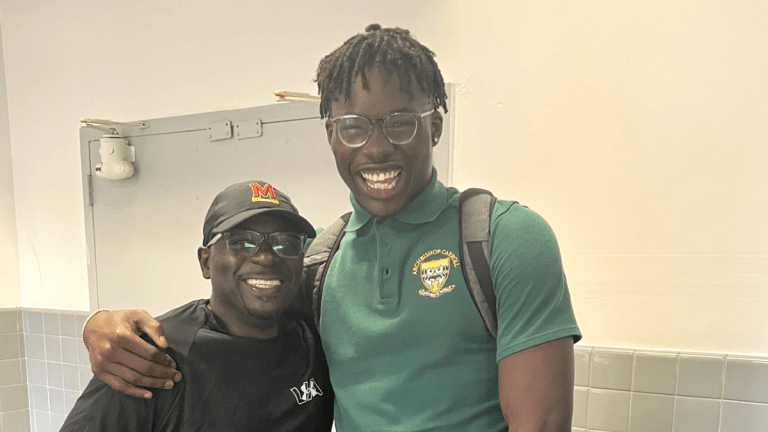 Recruiting Fact or Fiction: Nyckoles Harbor to UGA, Marcus Stokes, Damon Wilson
In today's Fact or Fiction — Recruiting Edition — I look at three big recent topics from the recruiting trail and decide whether the statement is indeed FACT or if it's FICTION.
---
1. UGA will land 5 star ATH Nyckoles Harbor.
Farrell's take: FICTION
The Dawgs get an official visit in December, and that's a bit of a surprise as the Maryland 5-star changed his mind and won't visit Miami. But Michigan and South Carolina have a really strong edge here for him, and they will be tough to beat with Maryland having an outside shot. I don't put anything past Kirby Smart in the way he recruits, but the lead from Michigan, in my book, could be too large.
2. QB Marcus Stokes will land in Power Five.
Farrell's take: FICTION
Stokes was once a Penn State commit but the Nease HS (FL) QB flipped to the Gators in July. And now he has no home after sharing his own video singing lyrics to a rap song with a racial slur in it. But let's be clear, if this was someone playing a bit better, and Jaden Rashada had not flipped from Miami to the Gators I'm not sure if the Florida would have dropped him as quickly. Yes, his behavior is egregious but his poor play comes into the picture here as well regardless of what anyone will say. Stokes has been awful this season with 8 interceptions and only 7 touchdowns for a 2-8 Nease team and his play has regressed badly. There's no way a Power Five team will touch him now and I don't think they would have before the incident. Maybe a Group of Five image rehab situation here at best.
3. DE Damon Wilson picks Ohio State.
Farrell's take: FACT
This should be wrapped up this weekend when the 5 star DE visits Ohio State for the Michigan game. It's down to the Buckeyes and Georgia Bulldogs and it's never easy to beat UGA especially for a Florida player, but Wilson loves Ohio State DL coach Larry Johnson and the way he's developed rush ends. And distance from home doesn't seem to be a factor. OSU gets the last crack at him this weekend and should close the deal.