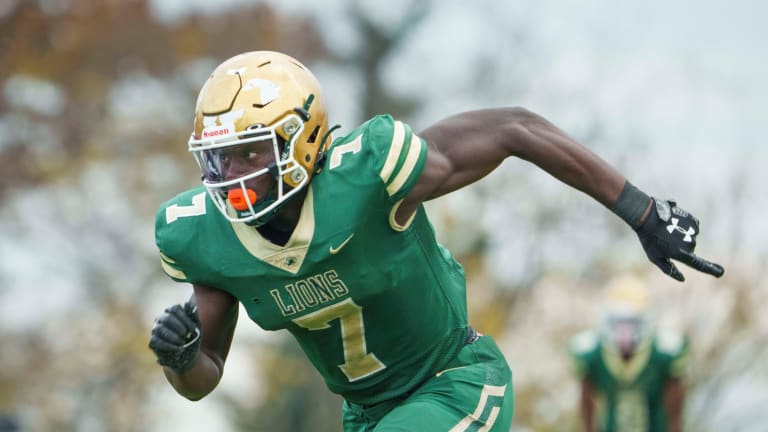 Recruiting Fact or Fiction: Raymond Cottrell's Flip, Nyckoles Harbor to Oregon, KJ Bolden
In today's Fact or Fiction — Recruiting Edition — I look at three big recent topics from the recruiting trail and decide whether the statement is indeed FACT or if it's FICTION.
---
1. WR Raymond Cottrell is a big loss for UGA.
Farrell's take: FICTION
UGA has three 4 star WRs in this class already and have RaRa Thomas and Dominic Lovett from the portal, so losing Cottrell to Texas A&M is no big deal. In fact, I hear he was kinda pushed out of the class after the commitment of the two portal stars. No worries UGA fans.
2. Oregon will steal away Nyckoles Harbor.
Farrell's take: FICTION
The 5 star ATH has Oregon scheduled for his last official before Signing Day which makes the Ducks a real threat. Their facilities and ability to train him as a track athlete and their plan for him as a tight end are intriguing and they will make a push but I keep hearing that the team to beat is Michigan as long as Jim Harbaugh stays. South Carolina and Maryland are in there too but if things remain the same at Michigan he's a Wolverine.
3. UGA has the early edge for 2024 DB KJ Bolden.
Farrell's take: FACT
Bolden, from Buford, GA, came out with his top 15 and that's a bit crazy because we know this will come down to a couple different programs. Alabama will make a run, Clemson will push and Ohio State will try to lure him north. But Georgia will be a finalist and will likely win this battle. He's visited UGA 10 times already. That's a ridiculous amount for a 2024 and he's UGA's to lose.