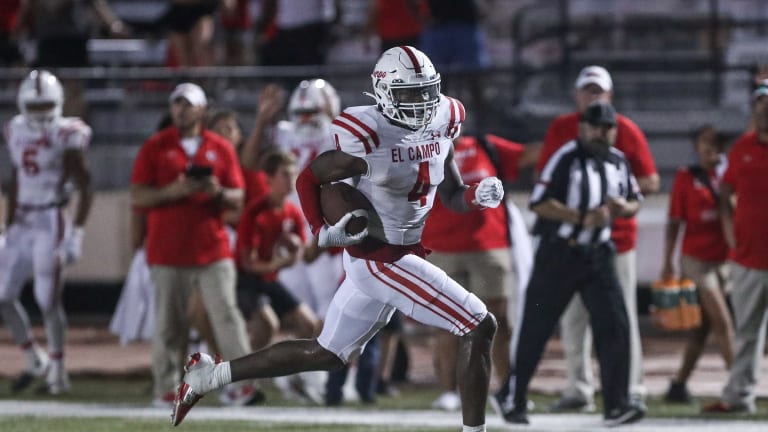 Recruiting Fact or Fiction: Rueben Owens, DJ Lagway vs Jaden Rashada, Samson Okunlola
In today's Fact or Fiction — Recruiting Edition — I look at three big recent topics from the recruiting trail and decide whether the statement is indeed FACT or if it's FICTION.
---
1. RB Rueben Owens was going to stick with Louisville.
Farrell's take: FACT 
Once RB coach De'Rail Sims left Louisville to join Scott Satterfield at Cincinnati it was over as Owens didn't want to start over with a new staff. But before that he was going to stick with the Cardinals so those saying this is a money grab for Owens and that A&M just bought him are wrong. NIL is also in play and he had a good situation with Louisville but now he'll stay closer to home at A&M and reap different benefits. 
2. DJ Lagway is a better prospect than Jaden Rashada.
Farrell's take: FACT
Here's my feeling on Rashada. I see him as a talented kid heading across the country to get away from home who has found Florida as his team after a long-time commitment to Miami. And I see him as a potential transfer portal kid, that's just how this situation strikes me. As for Lagway, he's the son of a former college football standout and was very meticulous about his decision and why he chose Florida. It wasn't to get away from his home state, it was to find the right fit somewhere, and as a 2024, he has a higher ceiling to me than Rashada.
3. The Gators can steal Samson Okunlola from Miami's grip.
Farrell's take: FACT
Okunlola has been a long time lean for Miami, probably for more than eight months or so. But now with Miami's struggles and the Gators surging a bit, they will likely make up a lot of ground as he visits this weekend. This will be his second visit in the last two months to Gainesville while he was at Miami in the summer and once again this fall. Miami still has the edge here but trust me I tell you that the Gators could steal this one.