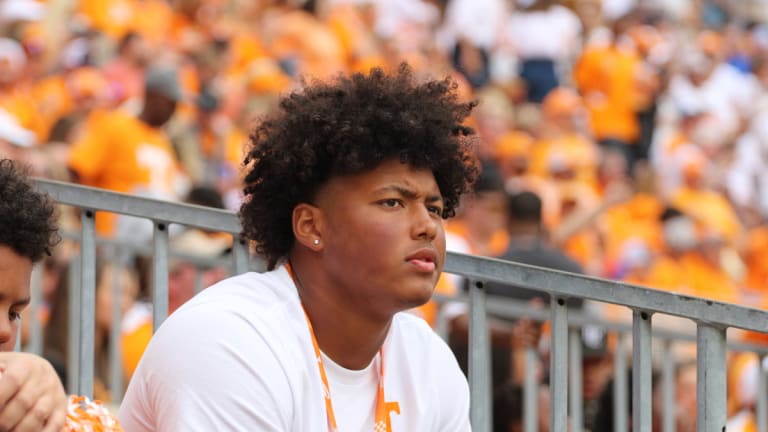 Recruiting Fact or Fiction: Vols Momentum, Peyton Bowen, Nyckoles Harbor
In today's Fact or Fiction — Recruiting Edition — I look at three big recent topics from the recruiting trail and decide whether the statement is indeed FACT or if it's FICTION.
---
1. The Vols are the hottest team in recruiting now.
Farrell's take: FICTION
It's close, and the Vols are on fire, but all I've heard in the short time between Saturday and today is about the Dawgs. Georgia is on fire on the field, and recruits are now leaning that way over the Vols in some cases (Daevin Hobbs is an example). You could say Hobbs was always a lean to UGA as many others have been as well but they were all curious to see if Tennessee could supplant them in the SEC East. And the emphatic win has UGA hotter than ever.
2. Peyton Bowen sticks with Notre Dame.
Farrell's take: FACT
The Texas safety has had a million chances to decommit as rumors regarding Texas A&M and Oklahoma have been flying around since the summer. And he visited plenty of places. And guess what? He hasn't budged. Now after watching his team beat Clemson I can't see a decommitment now. Someone will make a massive NIL run at him for sure but ND is a 40-year decision and this kid knows that. I think he sticks.
3. Nyckoles Harbor waiting until February is good for one particular program.
Farrell's take: FACT
The five star ATH from Maryland wants to wait until February to make his decision and this is good for one team — the Maryland Terps. Why? He's been to Michigan and South Carolina and will see LSU and possibly Miami, but he also has an official visit to Maryland in December. And the longer he waits the more he might be inclined to visit the Terps again and again and want to stay home. I have Michigan right now in a tight battle with South Carolina but the longer this goes the better for the home team.