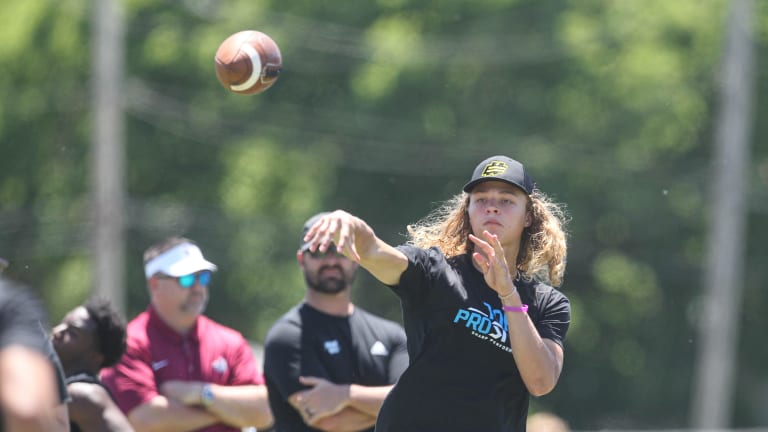 Recruiting Fact or Fiction: Will Avery Johnson Flip, Kenny Minchey to ND, Tommy Kinsler
In today's Fact or Fiction — Recruiting Edition — I look at three big recent topics from the recruiting trail and decide whether the statement is indeed FACT or if it's FICTION.
---
1. QB Avery Johnson will flip to Texas A&M.
Farrell's take: FICTION
How's this for a rumor. The Kansas State QB commit linked to the sinking ship in College Station? This kind of came back to life when Johnson was rumored to be the Notre Dame flip but it's an old one. The Aggies have whiffed on QBs this season but with the way the offense is playing and with Jimbo Fisher on a hot seat, this won't happen.
2. QB Kenny Minchey picks Notre Dame.
Farrell's take: FACT
This is supposed to be a no brainer and the former Pitt QB commit decommitted Monday and has been in constant contact with the Irish since a sneaky fall visit. Minchey should be committed very soon and possibly by the time you read this and fills a major need in this class for Notre Dame.
3. Tommy Kinsler sticks with Miami.
Farrell's take: FACT
Some are worried since the flip of Jaden Rashada to Florida that others like OL Tommy Kinsler will follow suit. Kinsler's younger 2026 brother, Jermaine Kinsler, has a Gators offer and was in Gainesville for their huge win over South Carolina. But I've been told this won't impact and the younger brother will likely be a Miami take sooner than later anyhow.