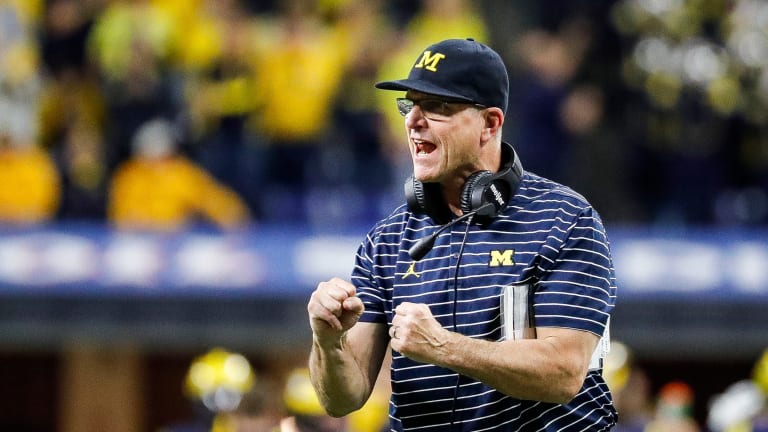 Recruiting Fact or Fiction: Wolverines Recruiting, NCAA Investigations, Caden Jones to Florida
In today's Fact or Fiction — Recruiting Edition — I look at three big recent topics from the recruiting trail and decide whether the statement is indeed FACT or if it's FICTION.
---
1. The allegations against Michigan matter.
Farrell's take: FICTION
This is garbage. Everyone skirted the rules of evaluation during COVID, everyone. It had to be done. They did so in most ways in accordance to quarantine laws and common practices to avoid the spread of COVID. Arizona State was hit for having recruits visit during the dead period at the height of COVID quarantine. To me that's a big deal. But I've been told these are 2021 allegations. Until we know more it's hard to tell but I've been told this is about improper evaluations of players and some of them via digital platforms during an impermissible period. Listen, I don't know all the allegations but if this is about 2021 and not the height of COVID in 2020 and if this is about FaceTime evals when they weren't allowed, it's garbage to me. With NIL and portal tampering running rampant and the NCAA toothless against these issues that are ruining college football, focusing on this is so NCAA. It's dumb.
2. The NCAA should not be allowed to investigate any pre NIL allegations.
Farrell's take: FICTION
What happened before NIL doesn't matter now. I don't care about Chick Fil A bags of money or impermissible visits and evaluations anymore. You can do whatever you want now include actively recruit players from another roster WITH monetary overtures. The NCAA should focus on now and not then. This is a joke.
3. OT Caden Jones picks Florida.
Farrell's take: FACT
This is a low key announcement at the All American Bowl on NBC this weekend. This is a 6-7, 280-pound tackle with a great frame and excellent athleticism who is a couple years from true development but an important get. The Gators will beat Texas A&M for this player because of Billy Napier's Louisiana connections and just watch, if will be a big one.