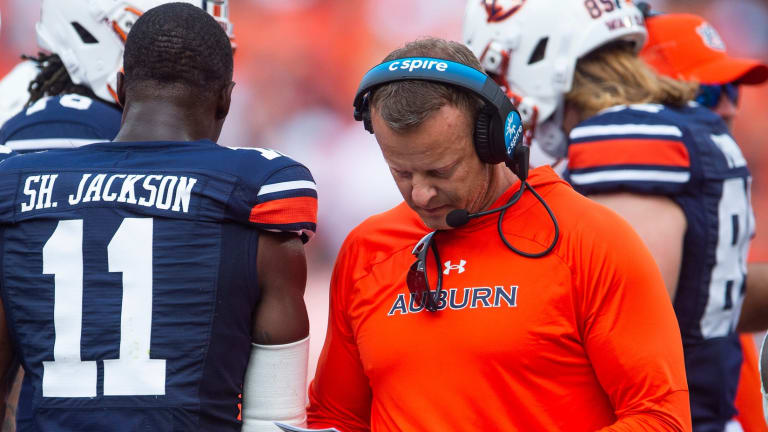 Coaches on the Hottest Seats in College Football
Scott Frost and now Herm Edwards have walked the plank and it's only the end of week three in college football. Here's my updated coaches hot seat list…
---
1. Bryan Harsin, Auburn
— The blowout loss to Penn State was all it took for the boosters to have ammo to get him out. They failed last off season but they won't fail this season. Short of winning out or beating Alabama he's likely gone.
2. Geoff Collins, Georgia Tech
— It hasn't worked out and it's a shame because he's a solid coach. You can't lose 42-0 to Ole Miss in year four after three seasons with 3 wins. He'll be gone and is likely next if he can't split his next four games against UCF, Pitt, Duke and Virginia.
3. Neal Brown, West Virginia
— The loss to Pitt was a bad one as it fell on coaching decisions. The loss to Kansas was a killer. Kansas looks better than expected but 18-20 isn't getting it done.
4. Karl Dorrell, Colorado
— This was a bad hire from the start although 4-2 during COVID was a surprise. But the Buffs are one of the worst teams in the Power Five now.
5. Scott Satterfield, Louisville
— The off season momentum from the portal and recruiting is dead from the 0-2 start in the ACC. Syracuse and FSU are better teams than we thought but it doesn't help much. 19-21 is well below expectations.
Coaches on the Hot Seat