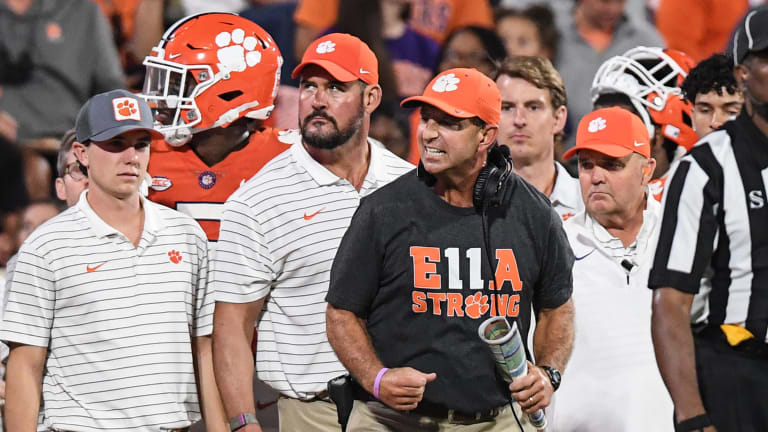 Mike Farrell's 5 Most Overrated Teams
Who is too high in the polls?
Clemson 
— They are undefeated yes but that defense, especially on the back end, isn't as good as I expected. If you can contain the pass rush you can score on them and their offense is just so hit and miss. This doesn't look like a top five team. 
Michigan 
— The Maryland game was concerning. They have an easy schedule but proved, as I suspected, that Jim Harbaugh can have his team play down to competition. I had them at 8-4 this season and they will probably surpass that, but is this a 10 win team? Unlikely. 
USC 
— I expected a struggle on the road against Oregon State. Why? This is a still a team with a ton of new players and questions in the trenches. A loss or two on the road is inevitable. 
Utah 
— I had them as a playoff team at the start of the season and then they lost to Florida. And as we see, the Gators aren't that great and should have lost to USF. No. 12 in the country is a little heady. 
Texas A&M 
— The Miami win doesn't look good now. The Arkansas game likely should have been a loss and the offense doesn't look good. How are they No. 17 in the country with a loss to App State?