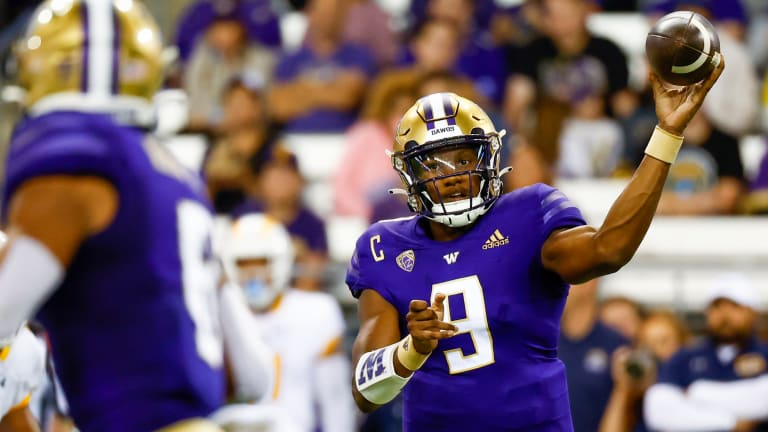 Mike Farrell's Biggest Surprises of 2022
It's no shock that players like Brock Bowers, Will Shipley, and Blake Corum are having great starts to the season for highly rated teams. But what about these surprises…
QB Michael Penix Jr., Washington 
— If you told me he'd be the nation's passing leader after week four I'd have told you that you're crazy.
RB Israel Abanikanda, Pitt 
— Pitt has a more balanced attack this season and the talented back has benefitted.
WR Braydon Johnson, Oklahoma State
— There are bigger names at WR in the Big 12. But Johnson is averaging more than 20 yards a catch and no one knows him.
LB Shane Lee, USC
— ASU transfer Eric Gentry gets a lot of press but the Alabama transfer has as many tackles and a pick six.
LB Laiatu Latu, UCLA
— Very few UCLA players get national props but with 5 sacks already he's one of the best pass rushers in the country.
CB Aydan White, NC State
— He has 3 pass breakups and two interceptions including one for a TD and not many know of the sophomore for the Pack.