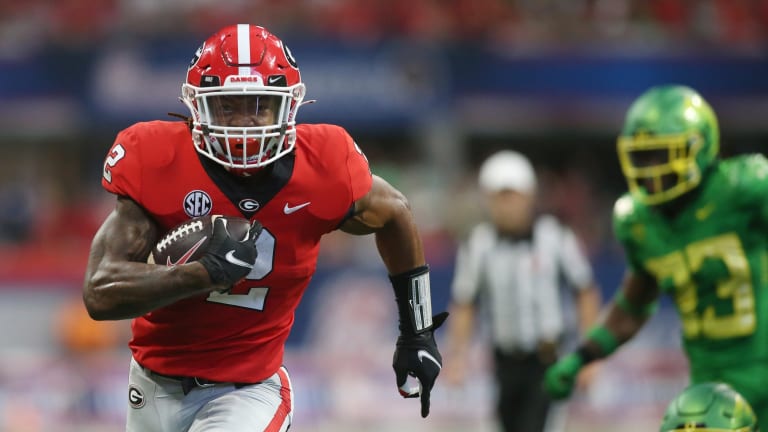 Mike Farrell's Week 4 Power Rankings
1. Georgia (1) 
— They struggled this past week but find me a better team.
2. Ohio State (4) 
— After a struggle with Notre Dame they look like they are coming together now.
3. Alabama (6) 
— Vanderbilt isn't a big win but there is a drop-off after Bama regardless.
4. Clemson (5) 
— It was a good win over a tough Wake team but the defense worries me a little.
5. Michigan (3) 
— The Terps have exposed some weaknesses I wasn't sure Michigan had.
6. USC (7) 
— Oregon State was a struggle but this team is loaded and finds ways to win.
7. Oklahoma State (9) 
— The best team in the Big 12 hands down.
8. Kentucky (10) 
— A big test coming but they get stronger with Chris Rodriguez returning.
9. Tennessee (NR) 
— The Vols look tougher to beat each week.
10. Oklahoma (2) 
— I didn't plummet them after their loss because Kansas State is pretty good.
Outside looking in
Penn State, Ole Miss, Washington