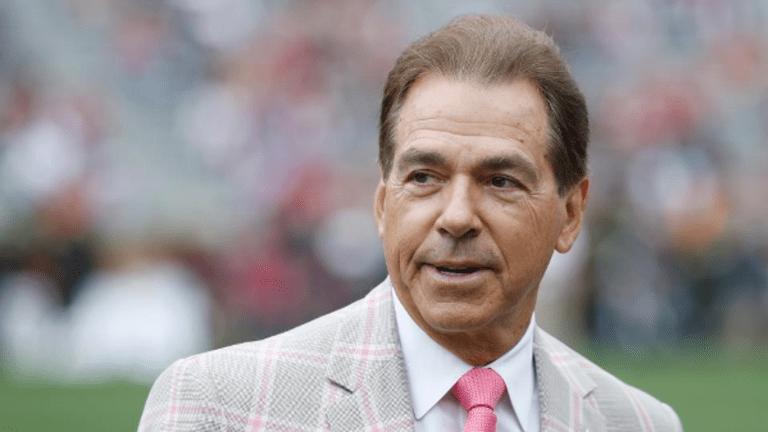 Ranking the SEC Coaches
Coach rankings are always fun, but they are constantly changing. Why is that? After all, a coach doesn't get better or worse as each week passes, right? Wrong. Just like players, coaching performances evolve or devolve. Here's my latest SEC coaches ranking.

1. Nick Saban, Alabama 
— Um, duh.
2. Kirby Smart, Georgia
— An easy second choice with that national title.
3. Mark Stoops, Kentucky
— This is where things get interesting. Stoops has done an amazing job at a hoops school.
4. Sam Pittman, Arkansas
— He's done as good a job as anyone could expect and it's a toss up here with Stoops.
5. Josh Heupel, Tennessee
— Amazing job so far into year two as this offense is scary.
6. Lane Kiffin, Ole Miss
- Again a toss up choice with Heupel. Kiffin has Ole Miss back to the Freeze days.
7. Brian Kelly, LSU
— A rocky start but they look solid now and his work at Notre Dame was epic.
8. Jimbo Fisher, Texas A&M
— FSU national title keeps him this high but time in College Station has been bad.
9. Mike Leach, Mississippi State
— Leach has been good everywhere but not great yet.
10. Billy Napier, Florida
— Up and down start so resume is limited.
11. Shane Beamer, South Carolina
— Things heading south for South Carolina.
12. Eli Drinkwitz, Missouri
— A close loss to Georgia can't overcome the loss to Auburn and the weak overall resume.
13. Clark Lea, Vanderbilt
— He has no chance there despite a good start.
14. Bryan Harsin, Auburn
— I'm doubling down. He's perhaps not the worst coach but the fit makes him bad.