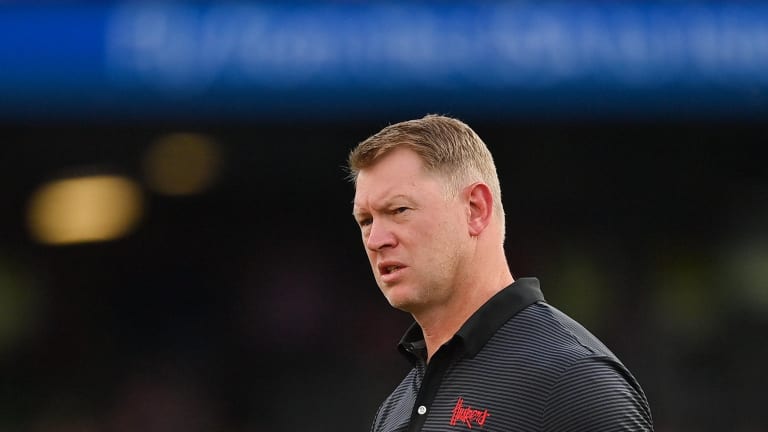 Five Potential Replacements for Scott Frost
Who can bring Nebraska back to national title contention?
I know that Scott Frost hasn't been fired yet, but it just seems like a matter of time. That Northwestern game was terrible. That onside kick call was terrible. Nebraska blew two separate double-digit leads and lost 31-28. Frost is now 5-21 in one-score games as the coach of Nebraska. His buyout price goes down at the start of October, so it might not be long until the Cornhuskers are looking for a new head coach. Let's take a look at who they might go after if and when that happens.
---
1. Matt Campbell
Head Coach, Iowa State
Matt Campbell has been the coach of Iowa State since 2016 and has turned that program around. He went 3-9 in his first season, but since then he has had a winning record every season. He took the Cyclones from a laughingstock to a very respectable program. He also did it in the state of Iowa, where the Hawkeyes have always been the football power. Considering what he has done at a school like Iowa State, imagine what he could do at a school with the resources and fan support that Nebraska has.
---
2. Luke Fickell
Head Coach, Cincinnati
Outside of his first season at Cincinnati, Luke Fickell has been nothing but successful as head coach of the Bearcats. He went 4-8 in his first season, but has gone 11-2, 11-3, 9-1, and 13-1 since then. He led the first group of five team to the playoff last season after going undefeated in the regular season and winning the American Conference Championship. I definitely believe that he will be in the running for a power five job, whether it is at Nebraska or somewhere else. 
---
3. Bill O'Brien
Bill O'Brien is the current offensive coordinator at Alabama, but he has been a college head coach before. He took over at Penn State after the whole Jerry Sandusky situation. He went 8-4 in his first season and 7-5 in his second, which is remarkable considering the circumstances. He left for the NFL and then returned as Alabama's offensive coordinator last season. He is one of the best offensive minds in the game and I wouldn't be surprised if he got looked at for the Nebraska job. 
---
4. Jeff Lebby
Offensive Coordinator, Oklahoma
Jeff Lebby is another great offensive mind in the sport. He helped lead UCF to a 12-1 record and a Fiesta Bowl appearance in 2018 as their QB coach and passing game coordinator. He then helped them to a 10-3 record the next year as their offensive coordinator. The next season, he was hired by Ole Miss as their OC. He stayed there for two seasons before being hired this offseason as offensive coordinator at his alma mater, Oklahoma. As Ole Miss's offensive coordinator, they averaged 39 ppg in 2020 and 34 ppg in 2021. I could definitely see him getting a look from Nebraska and getting his first head coaching opportunity with them.
---
5. Mark Stoops
Head Coach, Kentucky
It might be hard to pry Mark Stoops away from Kentucky, but it would be worth a try. He has done similar things at Kentucky that Matt Campbell has done at Iowa State, he has made them a respectable program and has built a good culture there. Kentucky is no longer a team that others look at as a free win. He led them to a 10-3 record last season, and they won the Citrus Bowl. A lot of people think they will be even better this year. If the Cornhuskers could somehow pull him out of Lexington, I believe that would be a great hire.