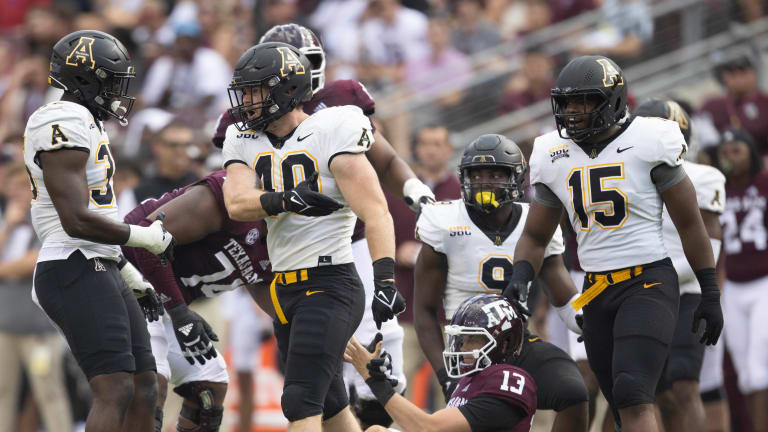 Rapid Reaction: Appalacian State downs Texas A&M
App State dominates Texas A&M in 17-14 win in College Station
Texas A&M came into the last few seasons with crazy hype and entered today with the No. 6 ranking in the AP poll. This is despite losing four or more games in all but two seasons this century. The Aggies garnered attention this offseason because of the #1 ranked recruiting 2022 class. But Appalachian State was not intimidated by recruiting rankings or the 12th man. And why would they be? A&M has not shown anything to make you think they were better than average, and they got exposed today as they were nearly tripled up in yardage by the Mountaineers, who controlled the game virtually from start to finish.
---
QB play continues to be a problem.
Texas A&M QB Haynes King got hurt last year, It's not like he was great before that last year, but he picked up right where he left off. Today, he passed for only 97 yards on 20 pass attempts. To put it bluntly, the Aggies have a severe problem in the QB position. Could LSU transfer Max Johnson help? He certainly played solid for the Tigers, or could they turn it over to true freshman Connor Weigman? Not sure; if making a move would solve the problem, though. Jimbo Fisher averages four losses per season in his career without Heisman Trophy winner Jameis Winston. Winston threw for 25+ TDs in both 2013 and 2014. But no other QB under Fisher has repeated such a feat. At some point, when going through five-star and top-tier recruiting classes, you have to ask yourself, where the fault lies?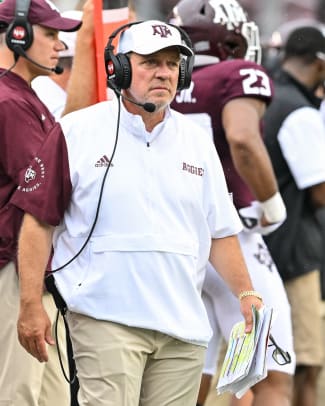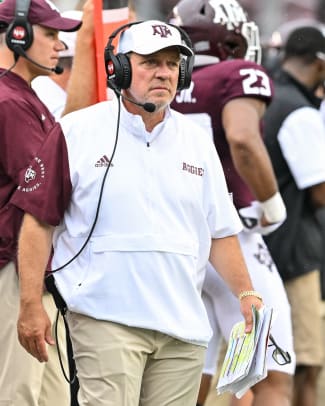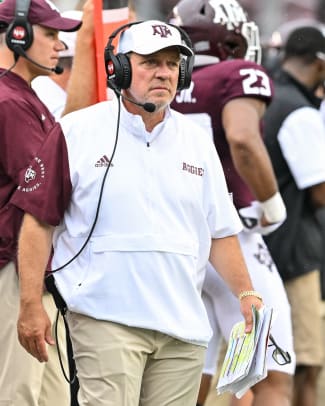 ---
Credit the Mountaineers they dominated the game
This game should have been a blowout. App State outgained A&M 315-189, they gained 22 first downs and surrendered just nine. The reason this game was close was that the Mountaineers came away empty-handed far too often after crossing mid-field, and they gave up a kick return touchdown on special teams. App State controlled the line of scrimmage, they ran for nearly 200 yards and took A&M off their game. They also out-possessed the Aggies 41:30 to 18:30. 
Texas A&M is in for a rude awakening if they thought they would avoid losing four or five times this year. Everything is supposedly bigger in the state of Texas. So are the upsets.