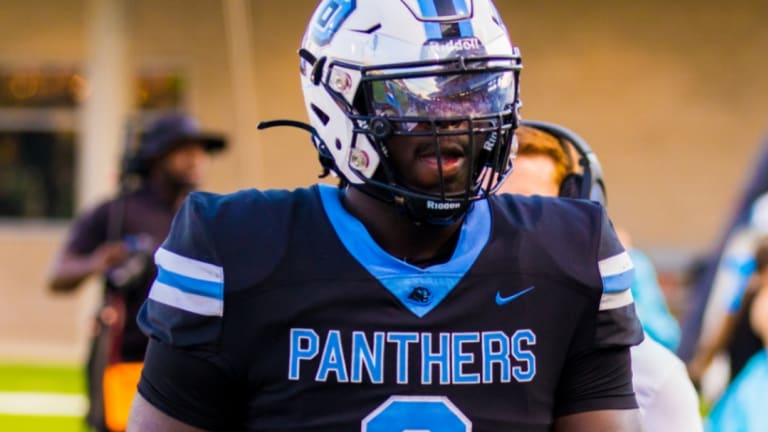 Recruiting Round-Up: Five-Star DJ Hicks commits tomorrow
Highest rated player remaining in 2023 cycle commits tomorrow, Georgia snags a blue-chip wide-out
Welcome to the world of recruiting round-up today we will talk about DJ Hicks, and Georgia snags a nice commitment from a Florida blue-chipper.
Notable Commitment
Four-Star WR Tyler Williams commits to Georgia
Tyler Williams is 6-foot 3-inches tall, and 200 pounds from Lakeland Florida. The four-star was a big priority for the Dawgs particularly after losing out on Anthony Evans. Miami was a contender in this recruitment but ultimately it has been trending Dawgs for a few months, and Tyler put the thing on ice tonight. 
Williams is a bit of a do-it-all athlete who plays basketball, football and baseball. He plays a lot of quarterback for his current team, and is almost always the best athlete on the field, which says a lot considering he is an athlete in Florida. 
---
What we are hearing about Five-Star DL DJ Hicks
DJ Hicks has been a heavy Oklahoma lean for months, and virtually solidified that position at the Party at the Palace event the staff held a few weeks ago. But Texas A&M has been a stubborn force in this battle and has refused to give up. A&M has communicated and Hicks has been at least willing to give them a listen, including Zoom calls this week, with as best of pitches as they can get. 
Ultimately, I do not expect the last-minute magic from College Station to be effective enough to take the lead. Five-Star QB Jackson Arnold has been a big player in the recruitment of the Texas defensive lineman, Todd Bates, and Brent Venables has an impeccable resume and an even better relationship with DJ. 
Unless something unforeseen happens, Hicks will be a Sooner shortly, which will push Oklahoma to the number two rated class in the cycle.