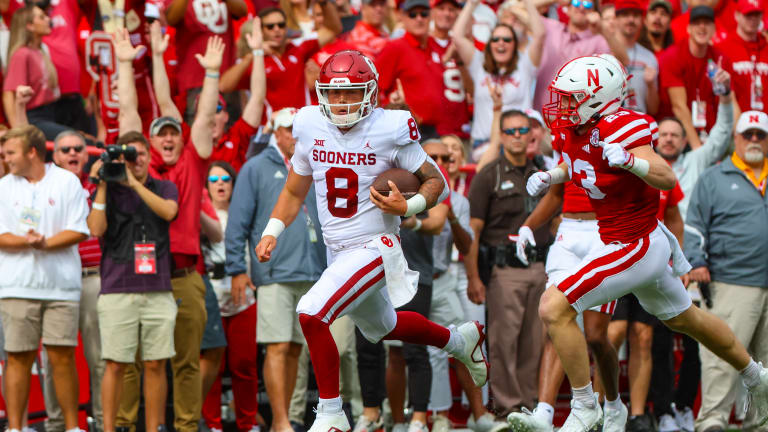 Tim's Takes
Timothy Bailey  gives his takes on the happenings in the world of college football! Buckle up!
Oregon looks to have fixed some issues
I tweeted out a few weeks ago, that a bowl game would not be a guarantee for Oregon if they did not find a way to fix some of the issues they showed in week one. It's true that Georgia is a very good football team and that they were playing a pseudo-home game against the Ducks. But to lose 49-3, with the talent the Ducks have on their roster something aside from Georgia greatness was up in that opening week.
 Bo Nix missed huge gains on check-downs that both could've gone for scores on his two interceptions. They moved it to no worse than the Oregon 47 on their first five possessions, and virtually held Georgia's pass rush useless, and yet still got beaten by 46. The defense which was supposed to be this team's strength provided little resistance. 
Oregon has changed their approach offensively where they are trying to get down the field on the merit of a physical run game. Seemingly, an entire mentality switch and the defense played a mostly strong game against a good BYU offense. I was impressed by their improvement since week one.
Oklahoma is better than ever!
Brent Venables has Oklahoma looking like their counterparts from the early 2000s under Bob Stoops. Defense and physicality are clear characteristics of this team. It shows, Joel Klatt, and Gus Johnson noted during the game against Nebraska that the Sooners look "different". Even the biggest OU hater Colin Cowherd believes Oklahoma is the number two team behind Georgia. OU has been very disciplined, the starting offense has not turned the football over, and the Sooners stop the run. A combination that is a coach's dream.
Physicality and will are intangibles, the Sooners are always talented, but everyone can clearly see this version is different.
Georgia is very good, but not in their own tier
Georgia is a very good football team, and to this point has earned the nod to be the number one ranked team in the nation. However, there appears to be a sentiment among a loud minority that Georgia is an entire tier above the field. This is not the case, Georgia is among the high-level teams but they aren't alone. Alabama, Oklahoma, Ohio State, and even  Michigan and Clemson would all have a pretty good chance to beat them if they suited up on Saturday. This is a good batch of teams in the running this year, and there are still some questions for Georgia just like many of the other top teams. I will say though Malakai Starks might end up being the best defensive back in Athens since Champ Bailey, the young man is an ultra talent and it has shown early this year.
Beating Miami has changed very little for A&M's crisis
The Miami win just kicked the can down the road for A&M, the struggles we saw were all on full display last week. A&M couldn't stop the run and couldn't move the football. Iowa has more red zone opportunities this year than the Aggies do, that says a lot. Miami had 11 more first downs than A&M and almost 130 more yards. Mario Cristobal was the MVP of the game for Texas A&M, and I do not think KJ Jefferson or Sam Pittman plan on giving them the homie hook-up this time around.