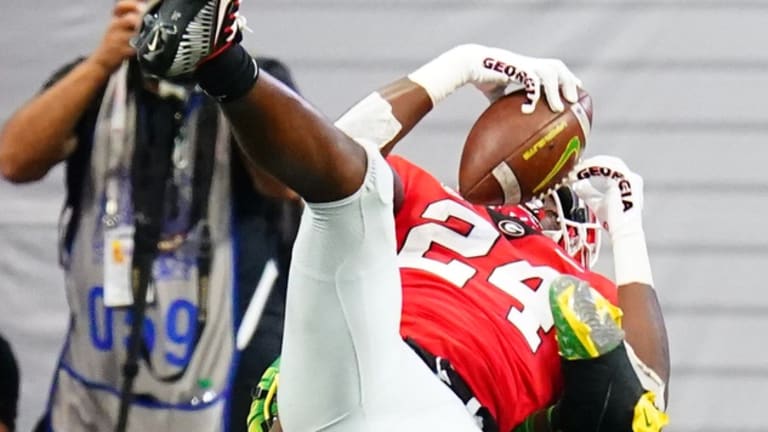 Top 5 True Freshmen from Week 1
Who turned heads in their collegiate debut?
DB Malaki Starks – Georgia
Starks turned in an epic performance during his first college game with a team-leading eight tackles and interception during the Bulldogs' smothering victory over Oregon.
---
WR Jayden McGowan – Vanderbilt
The 2-0 Commodores have shown a dynamic offense through the early part of this season, with McGowan being a major part of that. He showed off his big play ability on Saturday with four receptions for 118 yards and one touchdown, which came from 75 yards.
---
RB Jaydn Ott – Cal
There was plenty of buzz in the preseason about Ott and he did not disappoint in his collegiate debut with 104 yards on 17 carries. He also added 26 yards on two receptions, which included his first touchdown with the Golden Bears.
---
RB CJ Donaldson – West Virginia
Donaldson turned in one of the more surprising performances of the weekend with 125 yards and one touchdown on only seven carries. It will be interesting to see how his workload progresses in the coming weeks.
---
LB Dasan McCullough – Indiana
There were plenty of expectations surrounding McCullough coming into this season and after totaling six tackles and a tackle for a loss in the opener, they will continue to grow.