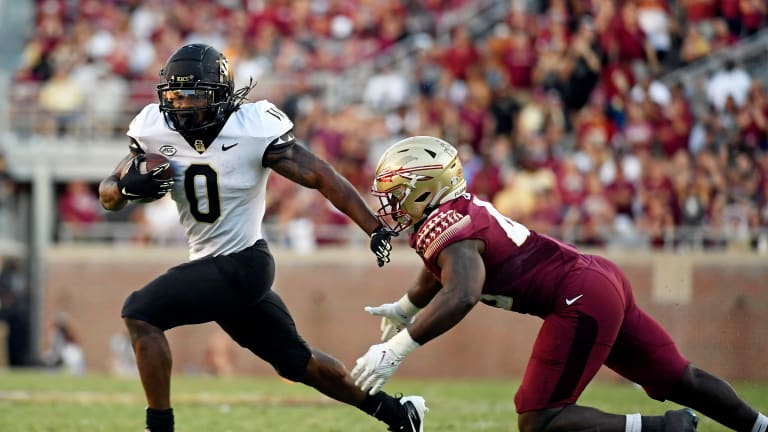 Wake Forest outlasts Florida State 31-21
Wake Forest picks up a critical road win over quality Florida State team
Wake Forest came ready for the new-look Noles in Tallahassee. Florida State got on the board first against Wake, but they dug deep and took over the game from there. The Demon Deacons scored the 28 points in the ball game, which seemingly sealed off the victory. But the Noles fought until the end of the game and managed to cut it to 28-21. Wake tacked on a field goal to cut off a late rally, but the Noles late push was impressive.
Turning Point in the Game
Jordan Travis fumbled creating a short field for Wake Forest in the game. The Deacs cashed in the turnover and created a two-score separation. 21-7. That point changed the game, as the Noles had some things going on offense early, and the momentum went all the way to Wake Forest. 
Wake Forest Game Ball
Ryan Smenda jr LB
11 tackles, 1 TFL, and a lot of keeping Jordan  Travis legs in check.
Wake Forest defense held out for a long time helping the offense build a three-touchdown game, and the best player on the defense today was Smenda, who was everywhere!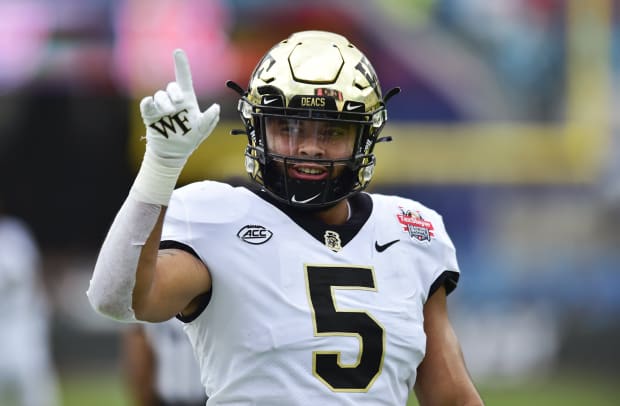 Florida State Game Ball
Jordan Travis, QB
Three touchdown passes, and nearly 300 yards for the Noles signal caller
What it Means for the Wake Forest
Sam Hartman and company as real as they come, should've known that last week after their game with Clemson. Sam Hartman is awesome, and Clawson could leave for a bigger job any minute now. Wake Forest needs some help, but is very much alive in the ACC race. 
What it Means for the Florida State
Not a moral victories kind of guy, but Norvell has things moving in the right direction, the fight in this team is impressive. They were favored but in my opinion, should not have been. This to me is a game they were scheduled to lose, so this is house money in the Norvell rebuild.