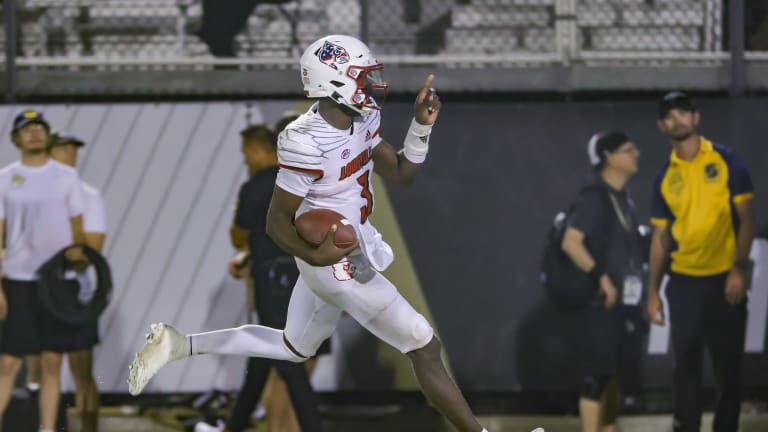 Staff Picks: Louisville vs Florida State
Following a big bounce-back game for Louisville at the Bounce House last week, they now play host to the 2-0 Florida State Seminoles. This article covers our staff picks for this eclectic Friday night matchup. 
---
The Cardinals got back on track last week with a win in Orlando against UCF. This week Louisville will head back home as they host the 2-0 Seminoles. FSU opens as a 3-point favorite and looks to start 3-0 for the first time since the Jimbo Fisher era. Below are the Mike Farrell Sports staff picks for this Week three matchup.
---
Mike Farrell- FSU
FSU keeps on rolling and starts 3-0.
---
Cory Lemer- FSU
Jordan Travis against Malik Cunningham is a must-see matchup. The Seminoles will win due to having a better team.
---
Matt Perkins- FSU
Do not let last week fool you; Louisville is still fraudulent. FSU by two touchdowns.
---
Timothy Bailey- FSU
Noles chop their way to 1-0 in ACC play led by Jordan Travis.
---
Unnamed source- FSU
Louisville's offensive line does not match up well against FSU, but Malik Cunningham will give them a fighting chance. The Cardinals' defense looks to have a high ceiling but needs to build consistency. FSU's slight talent advantage should be enough to get it done on the road, but not by much. Give me the Noles by a field goal, 31-28.
---
Luke Brumm-FSU
FSU will remain undefeated and take down the Cardinals on the road.
---
Kyle Golik-FSU
Jared Verse and this FSU defense will make it hard to move the ball.
---
James DeCarlo- FSU
Coming off a bye week. I like the Noles to start 3-0
---
Paul Wangsmo- FSU
Louisville will be exposed by the FSU defense this week.
---
Noah Dzik- FSU
FSU is a new team. Motivated, electric, and talented. FSU will handle Cunningham and the Cardinals.
---
Shayne Pickering- FSU
FSU will continue its undefeated start to the season.
---
Alex Bryan- FSU
FSU surprised me with their win against LSU. They should be able to handle the Cardinals. 35-21.
---
Staff Picks Season Leaderboard
Noah- 9-2
Luke- 9-2
Tim- 9-2
Unnamed Source- 8-3
Cory- 8-3
Paul- 8-3
Mike- 7-4
Kyle- 6-4
James- 6-4
Matt- 6-5
Shayne- 4-3
Alex- 0-0