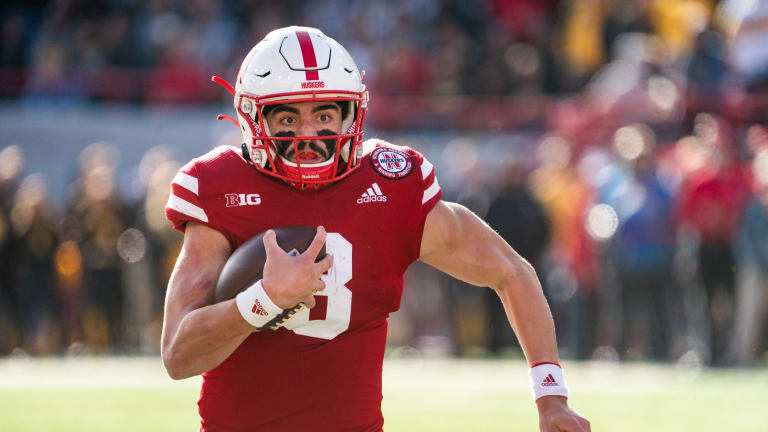 Staff Picks: Oklahoma vs Nebraska
Mickey Joesph's first game as Nebraska will be one of his most challenging this season. Brent Venables will lead his #6 Sooners into Lincoln for their yearly meeting between the two teams. Nebraska finally terminated Scott Frost and will look to get their season back on track. Below are the Mike Farrell Sports Staff Picks for this Week 3 matchup.
---
Mike Farrell- Oklahoma
Oklahoma will blow their doors off.
---
Cory Lemer- Oklahoma
Nebraska without Frost should be a better team. Oklahoma is still the way better team.
---
Matt Perkins- Oklahoma
Oklahoma versus Nebraska could be a blood bath in Lincoln. Brent Venables pumping the breaks is the only way Oklahoma scores less than 70.
---
Timothy Bailey- Oklahoma
This rivalry is eternal. Do not be shocked if this battle is close.
---
Unnamed source- Oklahoma
Nebraska has not won this game in years. Some would say they are due for a miracle. Others would say firing Scott Frost before October was a miracle in its own right. Oklahoma is superior to Nebraska at every position, yet, like last year, Nebraska will likely find a way to hang around. Mickey Joeseph is auditioning for a coaching job. Scared money doesn't make money. If Nebraska wants to win, they need to be aggressive and dominate the time of possession. I don't think the Huskers will pull it off, but Mark Whipple and Mickey Joeseph will give them a chance because their jobs depend on it. Give me the Sooners, 63-45.
---
Luke Brumm-Nebraska
Nebraska is in an unfavorable position, and I have no reason to pick them. Nebraska upset in Lincoln.
---
Kyle Golik-Oklahoma
I feel the Sooner's talent will overcome anything the Corn Huskers throw at them.
---
James DeCarlo- Oklahoma
Expect a Sooner's blowout.
---
Paul Wangsmo- Oklahoma
Oklahoma overall has the better team.
---
Noah Dzik- Oklahoma
Oklahoma will dismantle Nebraska. OU by a lot.
---
Shayne Pickering- Oklahoma
Nebraska will be motivated by a new coach; however, Oklahoma is still better.
---
Alex Bryan- Oklahoma
I would love to see Nebraska win this game after firing Frost; however, I can't see Oklahoma losing.
---
Noah- 9-2
Luke- 9-2
Tim- 9-2
Unnamed Source- 8-3
Cory- 8-3
Paul- 8-3
Mike- 7-4
Kyle- 6-4
James- 6-4
Matt- 6-5
Shayne- 4-3
Alex- 0-0