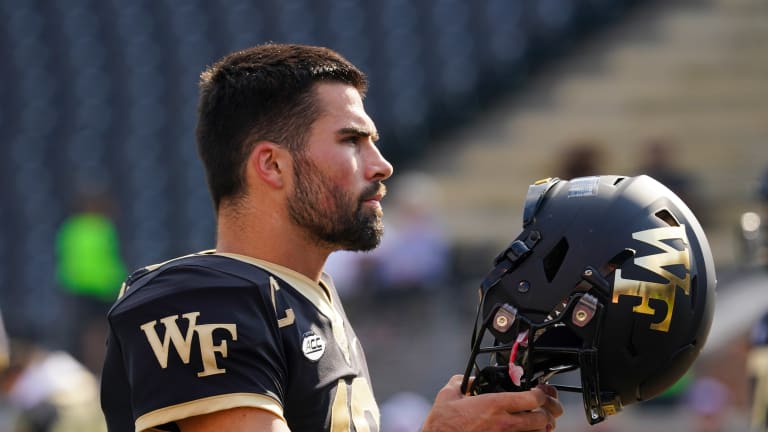 Staff Picks: Wake Forest vs Clemson
#5 Clemson has a big test this week as they head to Winston Salem to face #21 Wake Forest in an ACC matchup. The Tigers have had bumps on offense and will face a challenge against a solid Deacons defense. Sam Hartman will play in his second game this year, giving the home team a shot to win. Below are the Mike Farrell Sports picks for this week four matchup.
---
Mike Farrell- Clemson
The Tigers should win this game on the road by one score.
---
Cory Lemer- Clemson
DJ Uiagalelei will get benched when the Tigers fall behind early, but freshman Cade Klubnik will lead Clemson to a comeback win.
---
Matt Perkins- Wake Forest
Coach Dabo Swinney will finally switch QBs after Wake Forest leads by 17. It will not be enough, and Wake Forest will win in a close game. Cade Klubnik will impress, leading to him being named the starter.
---
Timothy Bailey- Clemson
Both teams are opposites. The Tigers rely on defense, while Wake Forest relies on offense. Clemson will win in a close game.
---
Unnamed source- Wake Forest
Sam Hartman is a top-three QB in all of college football. While the Clemson defense is far better than the Wake defense, Wake has the best player in this game. I expect this game to be close, but I think the team with the better QB will ultimately pull away late. Will Shipley will give the Clemson offense a realistic chance, but the Wake offense is far more explosive. The excellent, new mix-in of RPOs and tempo makes the Deacon offense elite. Clemson will not escape Winston-Salem with a win. Give me the Demon Deacons, 37-27!
---
Luke Brumm-Wake Forest
Wake Forest will pull off the upset behind an electric home crowd.
---
Kyle Golik-Clemson
This game will be a QB duel won by either DJ or Cade.
---
James DeCarlo- Clemson
I like Dabo and the Tigers to expose this Wake Forest defense.
---
Paul Wangsmo- Clemson
Wake Forest struggles on defense, allowing the Tigers to take advantage and win on the road.
---
Noah Dzik- Wake Forest
Wake Forest will win in a close low, scoring affair in Winston-Salem.
---
Shayne Pickering- Clemson
Sam Hartman coming back is huge for Wake Forest; however, the raw talent of Clemson will prevail.
---
Alex Bryan- Wake Forest
Sam Hartman is the key to this game. I think he can succeed against the Tiger's defense. I'll take Wake Forest 34-27.
---
Hunter DeNote- Wake Forest
This game is intriguing, and I like Wake Forest to upset Clemson at home.