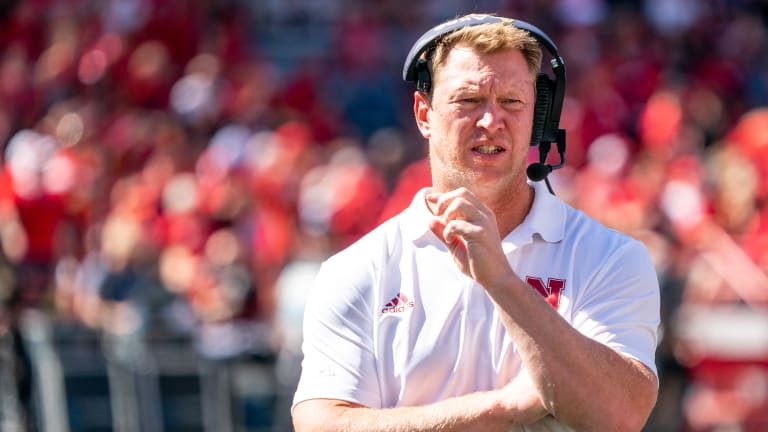 5 Reasons Why Scott Frost has Failed at Nebraska
The return of the prodigal son has not gone to plan for the Huskers
Scott Frost to Nebraska seemed like the perfect marriage. He was coming off an undefeated season at UCF, was heavily coveted and chose to come back home to the Huskers where he was a star and link to the Tom Osborne era. Since then he's 15-30 and can't win a close game to save his life. But why? Here's why.
---
Tight coaching — Frost was never overly aggressive and that was a knock against him from the start. Now let's clarify — aggression is not an onsides kick up 28-17 with all the momentum on his side like we saw against Northwestern. Aggression is playing to win and he just didn't do that — to the point where opposing coaches knew it. Everyone bragged about how close Nebraska was in their 9 losses last season but the overlook that it seemed like a team trying to stay close rather than actually win games. This is a rut Frost got into early in his tenure and he overcompensated this past weekend with a foolish decision. I call this right coaching and Pat Fitzgerald read him like a book. And others have before him.
Loyalty — Nebraska is about loyalty. Trev Alberts was loyal to Frost and has given him another season despite his failures. And Frost has been too loyal to defensive coordinator Erik Chinander. Chinander worked with Frost at UCF and followed him to Nebraska and has been his coordinator for every game. The defense hasn't been the main problem according to fans, but it hasn't helped a lot either. Giving up 31 points to a hapless Northwestern offense and making Ryan Hilinski look like Tom Brady at times is the latest example. When Frost was brought back the Blackshirts were supposed to be back with him but the defense has been average. The pass rush has lacked, tackling hasn't been great and they've given up just enough points to average teams to be a failure. While Frost has changed the offense to his dismay, he hasn't had the guts to make a change on defense. Chinander hasn't done a horrible job, but a change was probably needed in the off-season.
Physical play — When Tom Osborne was winning with players like Frost there was one thing Nebraska fans could count on. Their team was going to be tougher and more physical than the other team. And it was never in question. Now? Northwestern bullied the Huskers around the field last weekend and this has been a pattern since the beginning of the Frost era. This team has to be physical to compete because they will be outmatched in speed in many matchups. And it's clear that Frost has been hearing this over and over again as his dumb "15-20 vomits per practice" statement showed. This team could honestly be labeled as soft compared to the Big Ten under Frost.
Adrian Martinez — Martinez is the poster child for the offensive issues for Nebraska but more importantly he shows a lack of player development. Martinez showed promise as a true freshman and Frost's reputation as an offensive genius and QB developer was intact. Since then? Martinez regressed, Frost has replaced coordinators a couple of times and his reputation as an offensive genius is now fodder for social media trolls. Name an offensive player who truly improved under Frost? Wan'Dale Robinson and a few others are examples of talent who just weren't utilized properly.
Media stupidity — This doesn't really lose you games on the field but let's face it, Frost has been awful in front of cameras since he arrived. And how does this impact a program? It leads to a general perception and opinion of buffoonery on a national stage which can bleed into the confidence of your players on the field. Outsiders respect the Kirk Ferentz and Paul Chryst types of the world who are deadpan but very calculated and smart about what they say and they love the rah-rah guys like PJ Fleck because of their enthusiasm. Frost is neither smart or enthusiastic and that's become the narrative for Nebraska football.