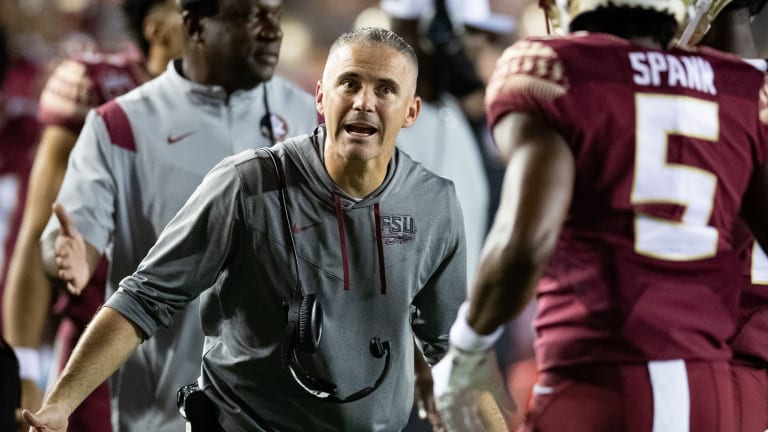 Mind of Mike: Blue Bloods Trending in Different Directions
The Mind of Mike is a crazy place. Here's what's on my mind lately.
---
— Mike Norvell has proven me wrong so far. I expected FSU to struggle this season and be 2-2 or so after four games but here they are 4-0 headed into a stretch of Wake Forest, NC State and Clemson. Could they run this gauntlet and be 7-0? If they are they'll be a top 10 team and maybe top five. But what if they lose all three and are 4-3? Will the fans who are so high on him now turn that quickly? Even if he's 6-1 or 5-2 following this stretch FSU is in really good shape this season after years of struggle.
---
— Good luck stopping this Ohio State offense as it goes not only deep at wide receiver but at running back and even tight end. And the offensive line is playing as well as we've seen in awhile giving CJ Stroud so much time. Stroud still locks on his receivers which could hurt him here and there but his playmakers are so good it likely won't matter.
---
— Is the Oklahoma offense taking a step back this season? 34 points against Kansas State should be enough to win against the Wildcats so the defense is more of a concern as always. Brent Venables will need a year or two to shore things up there and you have to think Oklahoma State is the favorite to win the Big 12.
---
— Something is different about these Vols and it could be Hendon Hooker. In the past when they've shown signs of life it always came down to a lack of playmakers around the quarterback among other things. And while there is very good wide receiver talent on this roster, it's Hooker's ability to play mistake-free football and not force things that allows them to flourish.