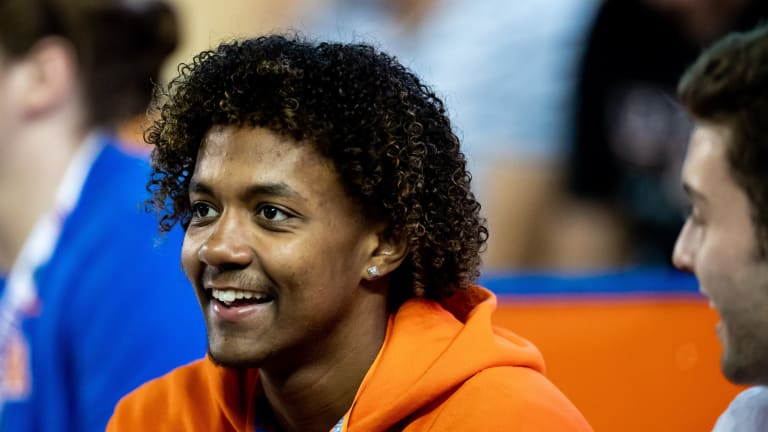 Mind of Mike: Jaden Rashada, Cormani McClain, and NIL Demands
I'm old and cranky. Deal with it.
In this Mind of Mike I'm going to be a bit of an old, cranky bastard when it comes to Jaden Rashada and Cormani McClain. Shocking huh?
---
So I've been told Florida and 2023 QB Jaden Rashada have parted ways as they came to an impasse when it comes to NIL money. Now of course all this could change. And as of right now 2023 CB Cormani McClain is in Boulder visiting Colorado and Deion Sanders after refusing to sign with Miami in the Early Signing Period due to NIL and other demands. And for Miami and Florida fans, say good luck and wish them well. You don't want these guys.
I'm not saying these are bad kids or bad families. But there comes a time when the demands of a family and agents are just too much to meet and deal with. And that's what's happening here. I've been told Miami bent and bent for McClain, and they could bend even more who knows, but the demands kept coming. And with the Gators Collective and Rashada I've been told a ridiculous ask from Rashada's agent forced Florida to simply say no thanks. And these are the smart moves.
I know fans want star players. And they don't give a crap how much has to be paid, they just want it done. So we all know if McClain ends up elsewhere (Colorado most likely as I've heard Alabama isn't going to play this game) then Mario Cristobal will be criticized. And Cristobal has already been criticized for losing Rashada who was once committed to Miami. But that's nothing compared to what Billy Napier is going to hear.
Napier is going to get skewered. Florida fans are brutal as they have become one of the unhappiest fan bases in all of college football since the days of being spoiled by Urban Meyer. Napier already got hell for losing McClain, who was deemed a Florida lock before choosing Miami, and now he will be blasted for losing Rashada. But there comes a time for every program and every coach where you have to say enough is enough.
I've talked to many coaches about the balance between NIL and culture and it's nearly impossible. But in these things you get a sense of what a player's motivation is and when you should move on and in this case fans can get as upset as they want but to me these seem to be smart decisions.