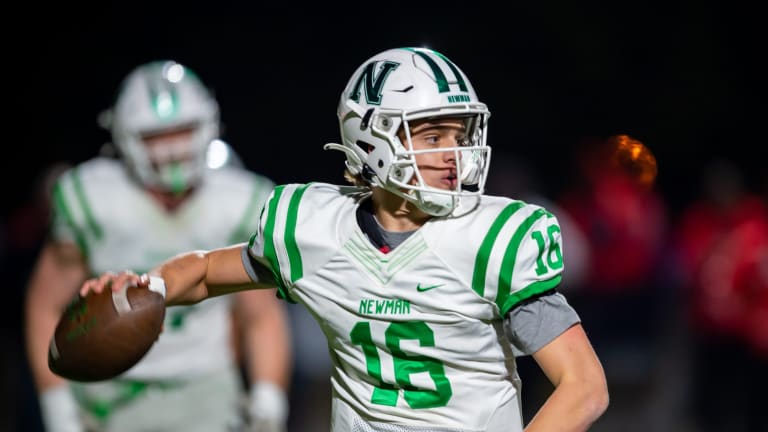 Mind of Mike: Jimbo, Arch, Penn State & More
The Mind of Mike is a scary place. Here are my latest thoughts on college football and recruiting.
— The Aggies hosted a ton of elite talent on Saturday, and while the crowd was great and it was a much-needed win over Miami, I don't think it was an impressive showing. Many of the players in attendance were committed to schools like Alabama, LSU, and Notre Dame. So while the Tigers and Irish are still a work in progress, this won't flip many from Nick Saban or other established coaches. Jimbo Fisher won a big game he needed to win, but this Miami team has holes and there was still a lot of sloppy play from the Texas A&M side. For recruiting purposes, this home game against Arkansas is massive.
— Everyone likes to drop in my mentions about the hot start Arch Manning has had this season, and he's been very impressive for sure. He has 11 touchdowns and zero picks and he's played 5A teams twice. But he's still overrated. This isn't a shot at the kid at all but he's still not close to the No. 1 player in the country or the top QB in the 2023 class. Is he progressing? He sure is. Some of the passes he makes on the run are NFL caliber and he has the size and skills to be very good. I have him as a 4 star for reason. But he will never live up to this hype and I stick to my statement — if he were named Arch Smith and you watched his junior film you'd rate him as a 3 star.
— Ok onto college football now. How about those Ducks? A huge win over BYU and Bo Nix played very well and very smart. Yes he stunk against UGA but they sure look good and made Spencer Rattler look like garbage too. This could be the game that propels Nix to the confident 5 star out of high school. Don't laugh.
— Can we praise James Franklin please? All I ever hear are Penn State fans whining about him and people wondering why he keeps landing extensions and is mentioned with every job. That was a dominant and impactful win for his team on the road in the SEC. I know Auburn isn't good but it's still a major out of conference win.
— Everyone at Louisville seems to want Purdue coach Jeff Brohm back home to replace Scott Satterfield. And everyone at Purdue wants him gone. Welcome to college football folks.
— The Gators fooled me. I bought it after the win over Utah. I shouldn't have. The team I saw beat the Utes was physical, organized and responded to each body blow. The team against Kentucky and now USF didn't have an answer when things didn't go their way and that's a concern. They slipped past USF because they made mistakes. That won't happen in the SEC often.
— We will find out a lot about this USC team this weekend as they head to Oregon State. The Beavers have beaten two good teams in Boise State and Fresno State but defeated the Bulldogs by a field goal while USC dismantled them. But make no mistake, this is expected to be a close game.