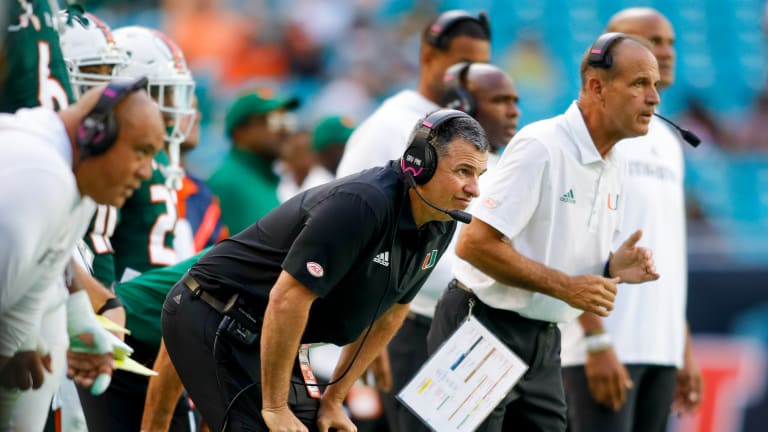 Mind of Mike: The State of the State of Florida
The Mind of Mike is a crazy place. And I've reshuffled my "state of the big four" in Florida quite a bit.
It's always hard to predict what teams will be good and how they will develop under coaches. In the state of Florida we have new coaches at Florida and Miami, a third year guy at FSU and Gus Malzahn in year two at UCF heading into the Power Five next season. Here's my order as of today as to where they stand from an on-field perspective. Recruiting is next.
---
1. Florida State 
— Yes we all know I predicted Mike Norvell to fall short of six wins and possibly be fired at the end of the season. Yeah, yeah I was wrong. The win over LSU looks amazing now and FSU is bowl eligible for the first time under Norvell. The blowout over Miami was a statement game. FSU just toyed with them. This team is learning to believe.
2. UCF 
— There have been a couple of odd losses but 7-2 and Top 25 is good and I like the roster and use of the portal for next season as they head to the Big 12.
3. Florida 
— It's been up and down for sure and I still don't like the way this offense operates but they are becoming more consistent and competitive. The win over Utah is a solid one and looks better by the week and wins over Missouri and Texas A&M won't impress anyone but they are coming together and playing closer games.
4. Miami 
— Man it's ugly and I can't explain it. This was a team last season with five wins in their last seven games. Now under new coach Mario Cristobal each loss seems more embarrassing. 4-5 with blowout losses to everyone from Middle Tennessee State to Duke to FSU at home is just awful.