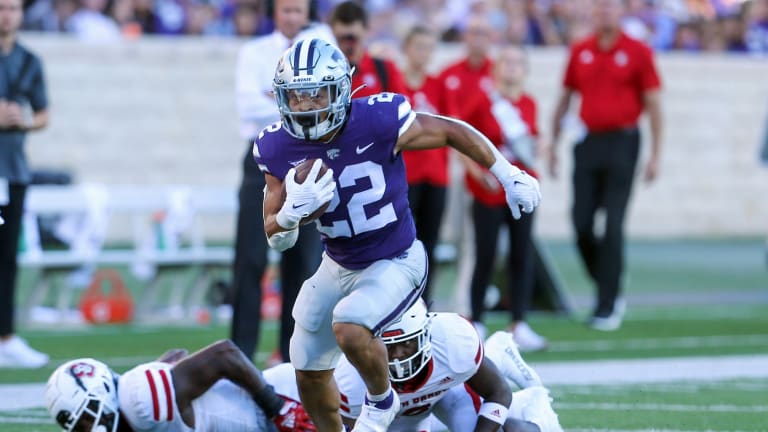 Mind of Mike: Week 2 Games, Recruiting Thoughts, and More
The Mind of Mike is a scary place. Here are my latest thoughts.
---
— I believe in the Gators. I was very high on Utah coming into the season and Florida plays as physical as the Utes did, while Anthony Richardson showed how dangerous he can be when healthy. They could be the second best team in the SEC East.

— While Mario Cristobal is a perfect fit for Miami, Brian Kelly is as awkward a fit at a major college program since Charlie Strong at Texas. Kelly is a better coach by far but this could be an absolute disaster.

— I don't see a ton of upsets this weekend but if I had to pick one big one it would be Georgia State beating UNC. I know the UNC offense should put up monster numbers but a couple of turnovers and that bad defense and this could be a stunner.

— The best game no one is talking about? Missouri against Kansas State. I love this rivalry and Deuce Vaughn vs. super freshman Luther Burden will be fun to track. Kansas State is my sleeper for the Big 12 so I have them winning.

— 2024 4 star QB Jadyn Davis will be at Michigan again this weekend and the Wolverines lead for the Charlotte star. What will the two QB system of Jim Harbaugh do for him? Nothing. Davis knows he has the talent to be the next one at Michigan and we all know JJ McCarthy is that guy right now. He'll be watching McCarthy closely.

— WR Jalen Hale is visiting Texas this weekend, and the 4-star is a heavy lean to the Longhorns over Alabama. Will a blowout win by Bama change his mind? Nah. I hear he's tied to Arch Manning in this class. 2024 5 star TE Duce Robinson will also be in Austin and has become more enamored with Manning as well but USC leads.

— Speaking of Manning, he was a 4-star and No. 8 on my 2023 QB rankings, and he hasn't looked great so far this season. Despite a highlight reel pass on the run (which was amazing) that went viral, he's 14 of 26 for 225 yards with 3 passing TDs and one pick so far tin 2022 (one pre season game and one regular season game). He had a solid game last week with all 3 of his passing TDs and certainly has talent but again there is nothing to show he's the No. 1 or No. 2 (ESPN) player in the country to me.

— I was asked to name a team high in the current Top 25 that won't be near the top 10 by end of season. The answer is Texas A&M. They have Miami, Arkansas, Alabama, Ole Miss, Florida in their next seven game stretch after this weekend. Ouch.

— Pitt is hosting two elite wide receivers this weekend as they host Tennessee. While 4-star Hykeem Williams is a lean to FSU according to my sources and 2024 5-star Ryan Wingo from Missouri is a lean to the home state Tigers, this is a big deal. Why? New Pitt WR coach Tiquan Underwood is proving to be a great recruiter and came under fire a bit when former WR coach Jordan Addison left for USC after Brennan Marion left for Texas. Underwood appears to be the real deal even if he can't close either.