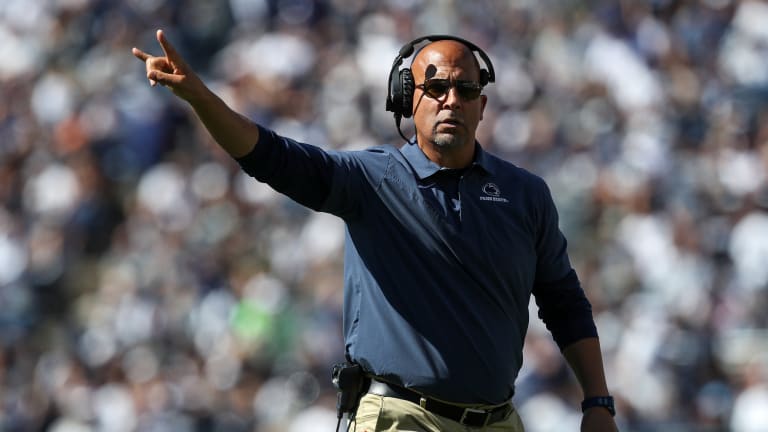 5 Teams Not Utilizing the Portal Enough
— The transfer portal has become crucial to college football success, almost annoyingly. And yet these teams just don't use it enough to me.
---
1. Clemson
We've all heard Dabo Swinney complain about the portal and NIL and everything that modern recruiting entails, so it's not a huge surprise to see that the Tigers are behind in the portal for a program of their stature. They've had serious issues on the offensive line for a couple of years now, and one or two quality linemen from the portal could have been the difference between making a NY6 game and making the playoff. And that's just one example.
2. Penn State
James Franklin has long been one of the top recruiters in the country, but that hasn't translated to a ton of success in the portal. Arnold Ebitekie was the rare exception of an impact player that helped move the Nittany Lions forward and it's not like they don't have issues that could be addressed by the portal.
3. Notre Dame
Yes, we have to start with the caveat that Notre Dame has academic standards that few schools in the country can match, so they can't bring in just anyone they want. But there are plenty of high-performing players on the field and in the classroom that they should be able to add more than basically just Brandon Joseph over the past two cycles.
4. Texas
Yes, they got Quinn Ewers last cycle. Who else have the Longhorns added via the portal that has made any impact? Ryan Watts has been good and maybe Jalen Catalon will have a huge defensive impact, but they don't seem to land a ton of kids. And with an impending move to the SEC, they need to beef up their defense quickly.
5. North Carolina
Considering the offensive success the Tar Heels have had over the past three seasons, you would think that more playmakers would want to make their way to Chapel Hill. But at the end of the day, Mack Brown is still an old-school guy who would rather focus on old-fashioned recruiting and player development. Devontez Walker will be an interesting test case.