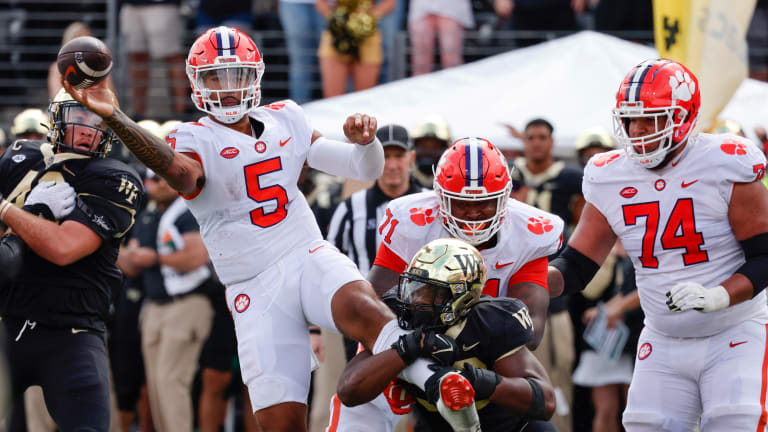 Latest Portal Rumors: DJ Uiagalelei, Hudson Card, Brennan Armstrong, and More
So where do you even start with the transfer portal. I've decided to just randomly vomit things as I hear them. You're welcome.
---
— The early rumors for Clemson QB DJ Uiagalelei are for UCLA but nothing has been figured out as far as I can tell. The decision to enter the portal was one he thought of by middle of the season so you know "talks" with schools have occurred and back him in California is the logical choice.
— Virginia QB Brennan Armstrong has been linked to Notre Dame.
— Georgia Tech QB Jeff Sims was likely to Louisville but now that Scott Satterfield is leaving for Cincinnati, who knows what will happen.
— NC State QB Devin Leary is expected to enter and a surprise location could be Illinois where his brother is a young QB.
— BC QB Phil Jurkovec to Pitt seems likely.
— I've been told Texas QB Hudson Card could land somewhere big like Georgia or Alabama. Many, many major programs have a great deal of interest.
— Texas A&M CB Denver Harris will have no shortage of interest despite his off-field issues this year and Alabama coveted him out of high school quite a bit. The question is with Nick Saban want to go on him with all the noise and nonsense around him?