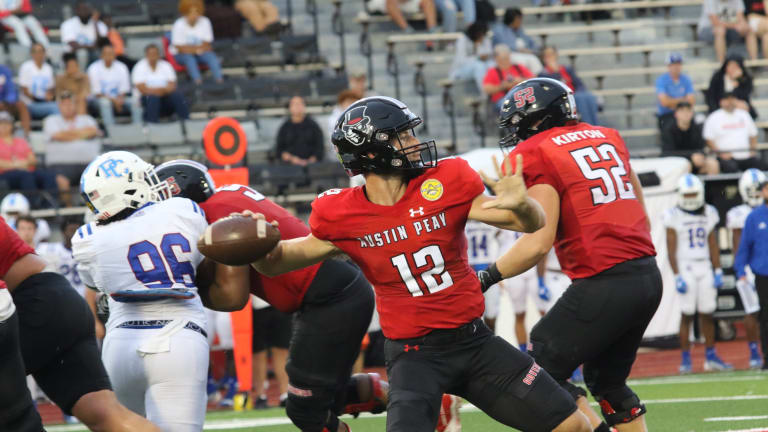 Top FBS to FCS Transfer Performances in Week 1
We are taking a look at some of the impressive offensive transfer portal performances by FBS scholarship players who made a move to the FCS (players from 2021/2022 portal cycle)
---
Quarterbacks
Beau Allen (Kentucky to Tarleton State)
Allen completed 23 of 38 passes for 300 yards and three touchdowns during Tarleton State's victory over Mississippi Valley State.
Lucas Johnson (San Diego State to Montana)
Montana again quickly proved to be amongst the FCS elite on Saturday with a 47-0 victory over Northwestern State while Johnson passed for 15 of 24 yards for 208 yards and four touchdowns. On the ground he added 76 yards on seven carries.
Mike DiLiello (Middle Tennessee to Austin Peay)
During a 63-0 drubbing of Presbyterian, DiLiello completed 18 of 27 passes for 254 yards and four touchdowns. He also rushed for another score during the victory.
Maverick McIvor (Texas Tech to Abilene Christian)
McIvor completed 22 of 38 passes for 258 yards and two touchdowns during a 28-14 victory over Lamar.
---
Wide Receivers/Tight Ends
WR Joey Hobert (Washington State to Utah Tech)
In his first game with Utah Tech, Hobert excelled with 11 receptions for 183 yards and a touchdown during a 56-33 loss to Sacramento State.
WR Isaiah Wooden (Kent State to Southern Utah)
Helping Southern Utah cruise to an easy 44-13 victory over St. Thomas (MN), Wooden had five receptions for 142 yards and two touchdowns.
WR Kendall Catalon (Arkansas to Abilene Christian)
Catalon was dominant with seven receptions for 119 yards and one touchdown during a 28-14 victory over Lamar.
WR Ezeriah Anderson (Iowa State to Campbell)
During a comfortable victory over The Citadel, Anderson had four receptions for 65 yards and one touchdown.
WR Trevis Graham (Texas State to Northern Colorado)/TE Alec Pell (Colorado to Northern Colorado)
While Northern Colorado lost 46-34 to Houston Baptist, the Graham/Pell duo combined for 11 receptions for 151 yards and three touchdowns.
---
Running Backs
Jarveon Howard (Syracuse to Alcorn State)
While Alcorn State suffered a close 31-27 loss to Stephen F. Austin, Howard shined with 194 yards and one touchdown on 21 carries.