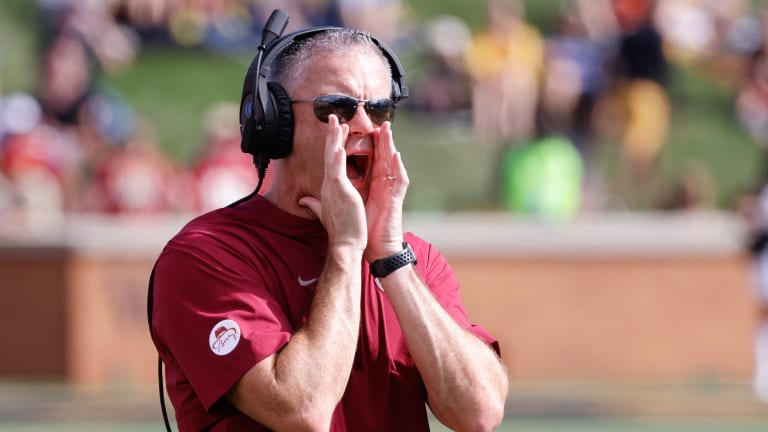 Top Five Transfer Classes in the ACC
This article covers the five best-rated transfer classes in the ACC so far in the 2023 transfer window. 
---
Florida State
Mike Norvell has done an excellent job of turning FSU around. Florida State has not only improved vastly in its high school recruiting, but they have also put together the best transfer class in the ACC, and arguably, the best in the nation. They landed several top players at a multitude of positions of need. They were able to add help to the secondary with the addition of one of the best players in the portal, Fentrell Cypress. In addition to that, they were able to add several pieces to both the offensive and defensive lines. Oh, and let's not forget how they were able to land the best tight end in the portal in Jaheim Bell. This transfer class is elite, and I fully expect the Seminoles to be the favorites for the ACC come 2023. Other notable names include Keiondre Jones, Jeremiah Byers, and Braden Fiske. 
---
Miami
Keeping it in the state of Florida, next on the list is Miami. Despite a 5-7 season, the Hurricanes were able to finish with one of the best recruiting classes in the country, along with a pretty solid transfer class. They got a lot of help on the line of scrimmage, landing some key pieces like Javion Cohen, Matt Lee, and Branson Dean. They were able to get some key pieces on defense as well, including Davonte Brown and Franciso Mauigoa. Overall, this Miami class filled a lot of needs, and it didn't leave much to be desired. Good work from Mario Cristobal and the staff.
---
North Carolina
Even after all these years, it looks like Mack Brown has still got it. UNC has brought in a multitude of players on either side of the ball to build around Drake Maye. One of their more underrated transfers that I think could have an immediate impact is Florida State linebacker transfer, Amari Gainer. In addition, they landed a ton of secondary help, something that they needed dearly considering they had one of the worst secondaries in college football last year. They grabbed a couple of receivers and offensive linemen. Even though the class mostly consisted of defensive players, I think that Mack Brown and co. did a terrific job of filling their needs. Other notable players include Devontez Walker, Nate McCollum, and Alijah Huzzie.
---
Louisville
Louisville has done well in the portal this cycle, especially when you consider the fact that they have a brand new head coach. Jeff Brohm has done some good things on the recruiting trail already, landing a multitude of offensive weapons, as well as some playmakers on defense. Jimmy Calloway, Jadon Thompson, and Kevin Coleman are all being added to the receiving corps, and to replace long-time QB Malik Cunningham, they went out and got former Cal QB, Jack Plummer. Plummer threw for over 3,000 yards and 21 touchdowns in 2022. Although he isn't the best option out there, he can be a serviceable bridge quarterback for the Cardinals until four-star recruit Pierce Clarkson develops. Other notable names include Marquis Groves-Killebrew, Devin Neal, and Gilbert Frierson. 
---
North Carolina State
Last but not least, we have Dave Doeren and North Carolina State. The Wolfpack didn't get a massive quantity of players, but the ones that they did get are almost all day-one impact type of guys. For starters, they brought in former Virginia QB Brennan Armstrong to replace the loss of Devin Leary. Armstrong was one of the hottest names in college football in 2021 after throwing for over 4,000 yards and 31 touchdowns. However, he took a massive step down in 2022, only throwing for 2,210 yards and posting a touchdown to interception ratio of 7:12. It will be interesting to see if he can get back to his former self in Raleigh. Other notable names in the class include Dacari Collins, Robert Kennedy, and Dawson Jaramillo.