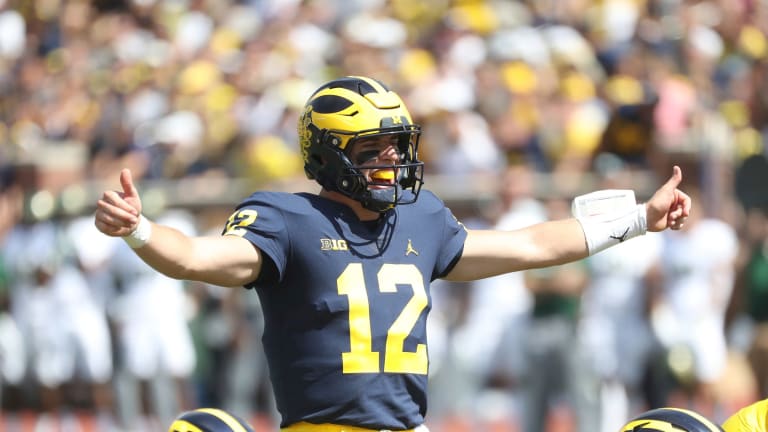 Why Cade McNamara to Iowa is a Big Deal
Cade McNamara is headed to Iowa and this means a couple of things. First, it means Iowa will have a capable QB who can push the ball downfield at times for the first time in a while. And secondly, it means there will be some changes to the Iowa offense.
Will Brian Ferentz remain as the OC? I'm not sure, as nepotism is clearly running strong here and Iowa almost won the Big Ten West even with an awful offense. But I can tell you this: if he's not fired or demoted to a position coach, the offense will still change. A Co-offensive coordinator or someone helping with play calling duties will be brought in or promoted from staff. There is no way McNamara jumped to Iowa so quickly without some assurances.
I'm not talking about a wide open offense either. McNamara was a nice fit in Jim Harbaugh's run heavy offense and wouldn't excel in anything different. In his only season as a starter he threw around 23 passes a game with only one 300-yard game in a loss to Michigan State, where they needed to pass to try to make up ground. At Iowa, it will be physical and run first and keep the game within reach or play with a lead.
But one thing McNamara can do well is use the passing game as an enhancement of the running game. What I mean by that is he's very accurate in the short passing game and they can script short pass plays (bubble screens) as an extension of the run game. That's one area he's a great fit.
McNamara had one season as a starter with 2,576 yards and 15 touchdowns with six picks. He's not a world beater. But he's a great fit for Iowa.