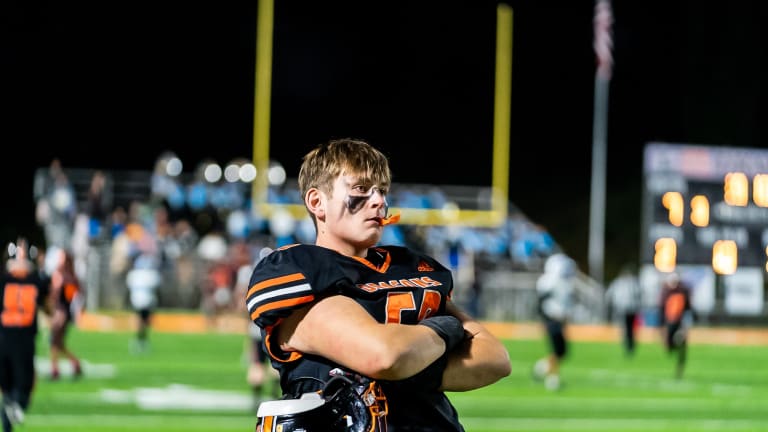 2023 3-star OL Barrett Maddox Commits to Vanderbilt
2023 3-star OL Barrett Maddox out of Clinton, TN, has committed to Vanderbilt. He chose the Commodores over other schools like UCLA, Kansas, and Appalachian State.
The 6'6 280-pound offensive lineman recently visited Vanderbilt and later received an offer from Coach Lea to conclude his visit. He stayed for the game versus Florida that Saturday and watched the Commodores upset the Gators in Nashville and have back-to-back SEC wins for the first since 2018.
Despite having talks dating back to this past summer, Barrett details what it was like to pick up the offer and commit to Vanderbilt:
"Everything was just surreal. I was talking to Coach (Lea) and he looked me in the eye and offered me a full-ride scholarship and right then and there I knew I was home. I went back home that night and talked with my parents and said I was home. So before that Saturday morning game against Florida, I committed and talked to Coach Blazek, Coach Lea, and Coach Lynch."
It didn't take long for Barrett to fall in love with the coaching staff at Vanderbilt, as he has the opportunity to stay local and play in his home state.
"Right now everything is like crazy. Everything just feels real. I'm just blessed to be in this position and I'm blessed to have Coach Blazek give me a chance. "
In only his second year, Coach Lea and Coach Blazek are putting on a display showing that there has been improvement and direction for his program, and Barrett took notice of that and discusses the vision the coaches have for him.
"To come in and get developed. He wants me at tackle. I don't wanna come in my freshman year and get thrown into the wolves. I wanna learn from the older guys and get strong in the weight room." 
Despite having offers from UCLA, Kansas along with others, Vanderbilt just felt special to him.
"I came to my high school and before I came here they weren't the best. They were always the underdog and hate on them. I feel like with Vanderbilt it's like the same thing with me everybody always hating on them, being last in the SEC but I promise the next 3-4 years are gonna be different."
Barrett becomes the 16th and third offensive line commit in the 2023 class, putting them out as the 52nd-best recruiting class in the country.