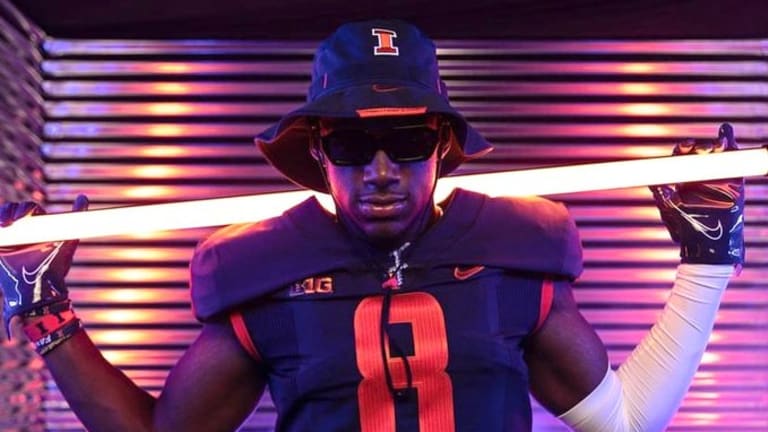 2023 Potential Impact Freshmen Ranked Outside of the Top 100
This article covers a few incoming freshmen in college football, who were ranked outside the 100, and could make an instant impact on their programs. 
---
Malik Elzy
Wide Receiver - Illinois
Malik Elzy shocked the nation on January 7th at the All-American Bowl when he chose the Fighting Illini over the likes of Michigan, Tennessee, and Notre Dame. The 6-2, 204-pound wideout is listed as the No. 239th overall player in the 247 Sports Composite ratings (#31 WR). This was a massive win for Illinois, to say the least, and I believe that Elzy could have an immediate impact in the wide receiver room and potentially be a day-one starter. He has the length to make contested catches, and he has the weight to battle for the ball in the air. He should be a great red-zone threat at the next level.
---
Mikal Harrison-Pilot
Wide Receiver/Defensive Back - Houston
Mikal Harrison-Pilot is an extremely versatile player that could start at almost every skill position on the field. The Temple, TX native put on a show all week at the All-American Bowl, before announcing his commitment to Houston at the game. It was a bit of a surprise to some, as many people speculated that he would end up at Texas or TCU. Harrison-Pilot runs an 11.02 100-meter and stands in at 6-0, 190-pounds. He's very athletic and could prove to be a valuable weapon for Houston in their Big 12 debut.
---
Luke Hasz
Tight End - Arkansas
Last, on the list, is Arkansas commit Luke Hasz. The Bixby, OK product committed to the Razorbacks back in January of 2022. Standing in at 6-3, 245-pounds, he isn't the tallest tight end, but what he lacks in height, he makes for in athleticism. I could see him not only as a tight end but potentially as some type of H-back role. Regardless, he is a terrific pass catcher, and a pretty good blocker as well. He'll need to add some weight over the off-season, but I think he could get some run early, especially with the departure of Trey Knox and Erin Outley.