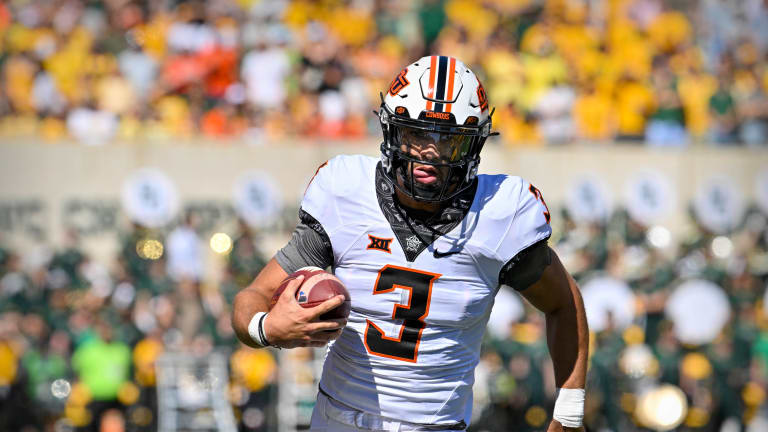 Best Fits for Remaining Portal Quarterbacks
This article goes in-depth on the possible landing spots for some of the top QB names in the transfer portal, and the best projected fits for each signal-caller.
---
Sam Hartman - Wake Forest --> Notre Dame 
This makes a lot of sense and there are already some talks that this is already in the process of happening right now. Notre Dame is an elite quarterback away from contending again, I really do believe that. They looked great from the middle to the end of the season, but imagine if they had Sam Hartman. Those costly interceptions don't happen against Marshall and they could have beaten Ohio State in week one. If Notre Dame can land Sam Hartman, they could be very well next season. 
---
Grayson McCall - Coastal Carolina --> Auburn 
Hugh Freeze has a history of helping quarterbacks. He recently got former Liberty QB Malik Willis drafted and I'm sure Grayson McCall would want to follow in his footsteps. Auburn has been looking to add a transfer quarterback and McCall is the best fit for the Tigers. He is a proven winner and has a lot of experience. We all saw the roller coaster experience that the quarterback position was this season on the plains. I'm sure Auburn fans would be more than happy to land the Chanticleer transfer, assuming the academics line up in order to transfer to Auburn.
---
Spencer Sanders - Oklahoma State --> TCU
I've heard Spencer Sanders linked to a few schools, but none of them make sense. I've heard Wisconsin, Notre Dame, Florida, Ole Miss, and Penn State. Wisconsin and Florida already found their portal quarterbacks, Notre Dame has been heavily linked to Sam Hartman, Penn State has five-star Drew Allar waiting to start next season, and Jaxson Dart will be back in Oxford next season. I just don't see Spencer Sanders going to any of those places, so I'm going to go out on a limb here and say TCU. They don't have a noteworthy quarterback for next season after Max Duggan leaves, and Sanders offers four years of Big 12 experience. He has thrown for over 9,500 yards and 67 touchdowns. The former Cowboy quarterback could be the perfect fit to keep TCU going in the right direction. 
---
Brennan Armstrong - Virginia --> North Carolina State 
Vegas has the odds at -150 that Brennan Armstrong heads to NC State with the next closest odds sitting at +600. I strongly believe that this is where he will go. Former Wolfpack quarterback Devin Leary is transferring to Kentucky, so this opens up the starting job for the lefty from Virginia. I would say it shouldn't be too long until this is announced.
---
Malik Hornsby - Arkansas --> Missouri 
There have been reports that Missouri and Florida were in contact with Malik Hornsby after he entered the transfer portal. With Florida taking Graham Mertz from Wisconsin, it looks like Mizzou is the favorite for the Arkansas transfer. Hornsby appeared in eight games for the Razorbacks in 2022 and will have four years of eligibility left.