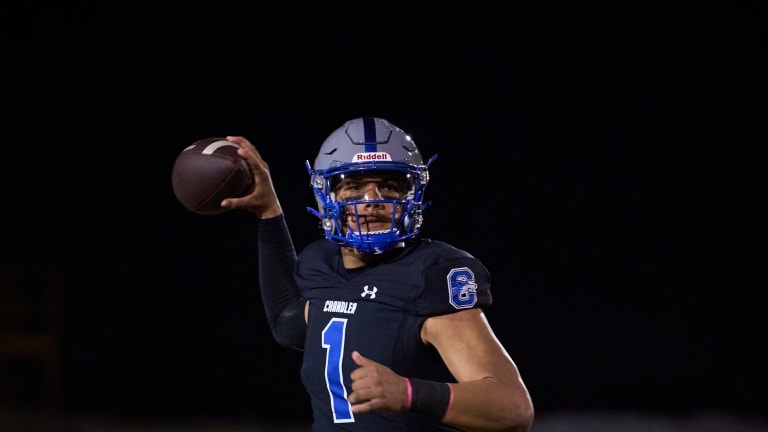 Farrell's Latest Recruiting Rumors: McClain to Colorado, Dylan Raiola Update, Ryan Wingo
Here are the latest recruiting rumors I'm hearing.
---
— Florida DB Cormani McClain could announce his commitment at any time and it has to be Colorado barring a surprise. McClain continued his mysterious behavior by geo-tagging himself in Tampa this weekend trying to fool people and make them think he was at home. At the same time, pictures emerged of him on his visit to Colorado. There has been plenty of drama involving McClain from his surprise commitment to Miami instead of Florida to not signing during the Early Signing Period due to an additional NIL ask and a request to have DeMarcus VanDyke named as a full-time on-field coach. All of this will of course be denied but it's real enough for Alabama to have apparently backed off and Miami to have apparently reached the end of their rope. Georgia transfer Jaheim Singletary has apparently replaced McClain as a target at CB for Miami. Anyhow, if I claimed I knew what McClain was going to do I'd probably be wrong again (thought he'd pick Florida, thought he'd sign with Miami early, thought he'd stick with Miami until recently, etc). McClain was supposed to announce today, Jan. 15, but nothing yet as of this writing.
— 2024 5-star QB Dylan Raiola is considered a massive lean to Georgia now after there was some hope for Nebraska fans. It doesn't mean it's over, but after whiffing on Arch Manning and then Julian Sayin, I don't see them missing on Raiola. Nebraska emerged back in it after his decommitment from Ohio State because Matt Rhule was hired and retained his uncle, Donovan Raiola, as OL coach. And obviously, his dad, Dominic, is a Husker alum and former player as well. But the chance to win a natty and play on the biggest stage could be too much to pass up.
— I keep hearing Tennessee more and more for Missouri WR Ryan Wingo. While he's visiting Texas A&M, Colorado, and others soon and has Notre Dame and Missouri up near the top, the Vols have the edge here I'm told. He's visited Tennessee three times now since the summer and will be back likely for the spring game. He doesn't have a public top five but I can assure you that the Vols are in it as he has a shortlist.