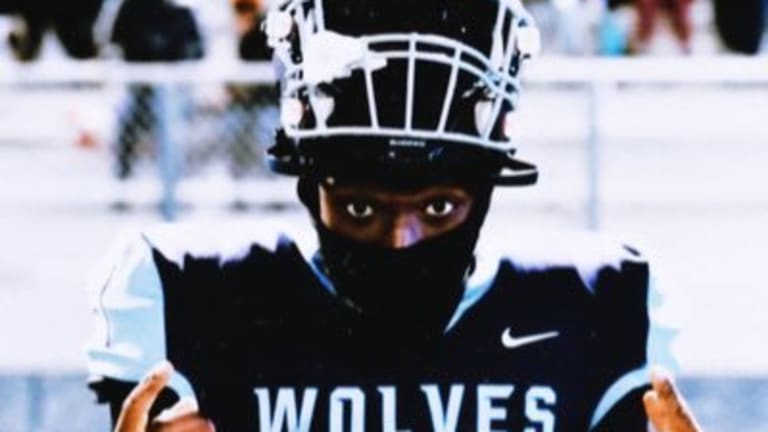 Hidden Gem Prospect from America's Dairyland, Meet Samuel James
Since the beginning of September, coaches have begun to reach out to players in the Class of 2024. As players continue to receive offers, post top schools, and even commit to their school, Mike Farrell Sports fills you in on some possible hidden gems and players you should keep an eye on in the near future. This is the first installment of our sleeper series that will run thought-out the next recruiting cycle. 
2024 ATH Samuel James, out of Sun Prairie West High School in Wisconsin, tells his story and talks about his first time playing football this season with Mike Farrell Sports. He is originally from Nigeria and played basketball for the national team, and now he has just completed his first high school football season this year. Now he is looking to take the next steps in his journey by looking to transfer to a prep school in Orange County, CA in the winter.
---
Strengths 
With his first season completed, he explains his strengths in his game with Mike Farrell Sports. 
"I feel like I can hit a guy. I'm never gonna be scared to hit somebody. Whenever I see the ball, I'm gonna go get it. In coverage, I believe in myself; when I see the ball, I'm gonna go get that ball and make a play." 
With the confidence he has in his ability to play in coverage and pursuit, he could be looking to be one of the best linebacker prospects in Wisconsin.
---
Wanting to Improve
Along with the strengths, there are some things he wants to improve on heading into the offseason that will benefit him heading into his senior season next year. 
"Footwork sometimes, I move faster than my feet and learn the game as a whole. I'm a firm believer in order to be the best, you gotta play the best, and I'm looking to play the best competition and compete." 
With his drive to be the best and prove it among some of the top competition in the country, he could shock people with his athleticism and make huge strides into the next season.
---
Difference from Others
With many athletes looking to make a name for themselves, he tells Mike Farrell Sports what makes him different compared to other athletes with the same goal. 
"I'm coachable, and I wanna be the best. You say to be at the gym at 5 am, and I'm gonna be there at 4:30 am." 
He prides himself on his work ethic and wants to be first in everything he does, making him stand out when coaches talk to him.
---
The Progression
Now looking back after completing his first season in football, he reflects on the improvements he had made when he first started football to where he is now. 
"Before the year started, I couldn't bench a plate; now I can bench 270 lbs. My deadlift and squat went up. I can squat to about 540 lbs. I came from Nigeria last year. So I ran my first 40 at 5.6, and now I run a 4.6." 
With the significant improvements in his game, he continues to want to improve in every aspect of the game, and those qualities can separate a player from others and stand out to coaches. 
With these admirable qualities comes attention from division one programs. So far, James has received early interest from a few programs, and he plans to take some unofficial gameday visits in the coming months. His recruitment is wide-open, and he looks forward to having the opportunity to continue playing football at the next level.