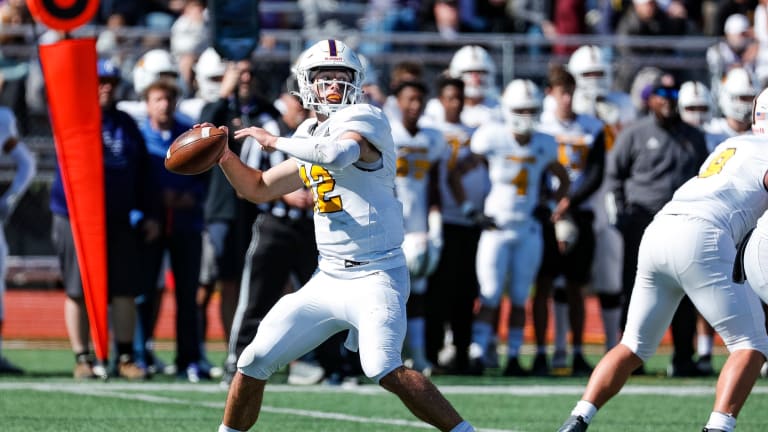 Jaren Hamilton Commits, Joshua Mickens Decommits, and Other Names in the News
Names in the News
–4-star 2024 OT Max Anderson, Reedy High School, Frisco, Texas.
Max Anderson is the No. 162 overall, No. 8 offensive tackle, and No. 25 player in Texas in the 2024 class. The Florida Gators offered him on Monday, bringing his total offers to 13. Those teams include the Alabama Crimson Tide, Arkansas Razorbacks, Baylor Bears, LSU Tigers, Ole Miss Rebels, Tennessee Volunteers, Texas A&M Aggies, and Texas Rech Red Raiders. According to the On3 Recruiting Prediction machine, the Razorbacks lead with a 40.9% chance of landing him, followed by the Bears and Aggies. He has visited the Aggies and Volunteers so I would keep an eye on them.
---
–4-star CB Jaylon Braxton, Lone Star High School, Frisco, Texas.
Jaylon Braxton is the No. 135 overall, No. 15 cornerback, and No. 28 player in Texas and is committed to the Arkansas Razorbacks. However, he announced Monday night that he received an offer from the UCLA Bruins. Braxton has been committed to the Razorbacks since July 9, and he is the highest-rated recruit in their class which ranks No. 16. I don't think Arkansas has anything to worry about at this time.
---
–4-star QB Brady Drogosh, De La Salle Collegiate, Warren, Michigan.
Brady Drogosh is committed to the Cincinnati Bearcats, but he announced that he received an offer from the Pittsburgh Panthers on Monday. He is the No. 312 overall, No. 16 quarterback, and No. 6 player in Michigan. Drogosh has been committed to the Bearcats since May 2 and is the only QB recruit in their class, ranking No. 40 overall. However, the Panthers are looking to add a QB to their class after Kenny Minchey backed off his pledge and committed to the Notre Dame Fighting Irish. The Bearcats should be worried about this, with Luke Fickell leaving for the Wisconsin Badgers. However, he would be an excellent pickup for the Panthers and help ease the disappointment of losing Minchey.
---
–4-star WR Jaren Hamilton, F.W. Buchholz High School, Gainesville, Florida.
Jaren Hamilton is the No. 261 overall, No. 34 wide receiver, and No. 53 player in Florida, and he committed to the Alabama Crimson Tide on Monday. He chose them over the Florida Gators, Michigan Wolverines, Tennessee Volunteers, and USC Trojans. Hamilton adds to a Crimson Tide class that is No. 1 overall. He said, 
"Bama excites me because of the passion and greatness that flows throughout those buildings and just overall what it could potentially do for you." 
After an Iron Bowl win last Saturday, the Tide keeps rolling on the recruiting trail.
---
–4-star EDGE Joshua Mickens, Lawrence Central High School, Indianapolis, Indiana.
Joshua Mickens is the No. 138 overall, No. 18 edge, and No. 2 player in Indiana. He backed off his pledge from the LSU Tigers on Monday after being committed to them since July. Despite losing him, LSU still has a strong class that sits at No. 7 in the rankings. This announcement comes after he was the Horseshoe on November 12 when the Ohio State Buckeyes hosted the Indiana Hoosiers. The On3 RPM has them with a 95.8% chance of landing him. He will be a Buckeye.