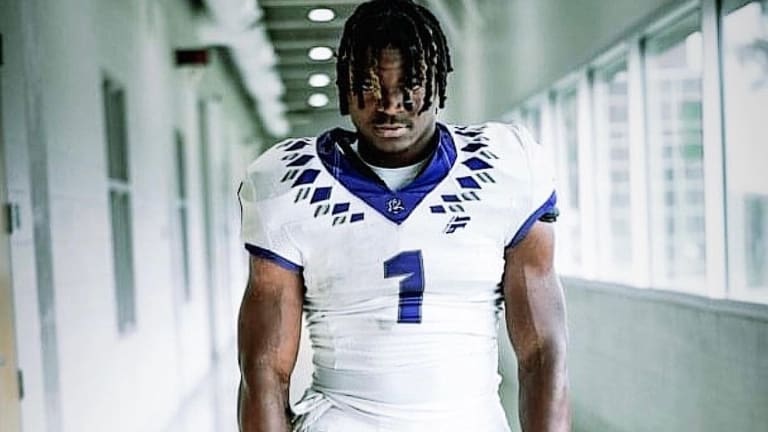 Khalifa Keith Eyeing Two SEC Schools Following Kentucky Decommitment
Khalifa Keith recently decommitted from the University of Kentucky. In this article, we will take a look at where he may be trending towards. 
---
Running back Khalifa Keith has decommitted from Kentucky after receiving new interest from other major programs following another good season at Parker High School in Alabama. The power back has picked up offers from Tennessee, South Carolina, Mississippi State, and Miami since the start of his senior season. Two SEC schools are starting to trend for Keith following the decommitment. This recruitment is shaping up to be a Tennessee and South Carolina battle down the stretch.
South Carolina seems to be quietly confident to an extent in their chances in this recruiting battle. While committed to Kentucky, Keith visited South Carolina for their victory over Texas A&M. The Gamecocks impressed the running back in an upset win as they try to add another commitment to a running back class that includes 4-star Dontavious Braswell.
While South Carolina certainly has some traction with Keith, the team that seems to be trending for him is Tennessee. Keith has made several visits to Knoxville, even before his decommitment from Kentucky. The visits include the Volunteers' games against Florida, Alabama, and Missouri. The last visit to Knoxville for the Vols' victory over Missouri continued to push the momentum in Tennessee's favor.
Following senior tailback Khalifa Keith's recent decommitment from Kentucky, all signs point towards South Carolina and Tennessee as the two schools trending. Keith has been a late riser as more film has been put out on recruits and would be a big addition, quite literally at 6'1 and 223 pounds, for either the Gamecocks or Volunteers. With a decision on the horizon, Josh Heupel and Tennessee's staff is the school with the most momentum.