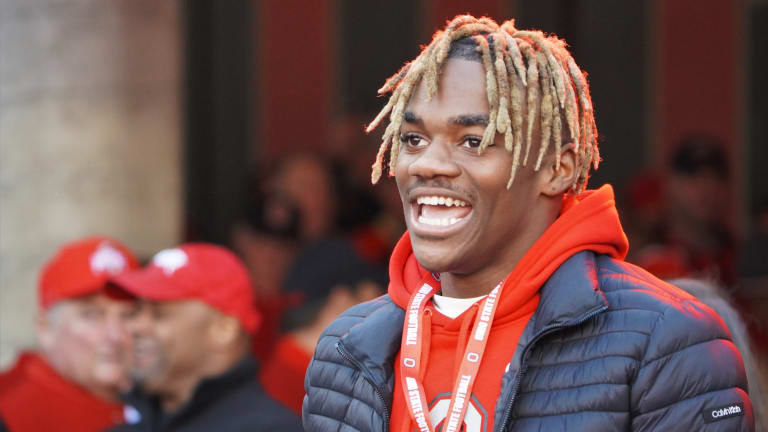 KJ Bolden and Aaron Butler's Top Schools, Noah Jenkins Visits Penn State and Other Prospects in the News
Prospects in the News
---
–KJ Bolden, 2024 S, Buford, Georgia (Buford HS), #4 nationally, #1 safety, and #2 in GA
KJ Bolden named his top 15 schools on New Year's Day, but four teams are in the lead. The Alabama Crimson Tide, Clemson Tigers, Georgia Bulldogs, and Ohio State Buckeyes are the top teams for the five-star safety from Buford (GA.) But, he said, 
"Those four have been with me for a long time. My interest is high on all four schools, and I do not see that changing." 
Bolden will visit Clemson on January 28, and he says he plans to take more visits before announcing his final five or seven schools around May. According to the On3 Recruiting Prediction Machine, the Bulldogs are the leaders, with a 34% chance of landing him. We know Alabama, Clemson, Georgia, and Ohio State will be on that list, but who else will make the cut?
---
–Aaron Butler, 2024 ATH, Calabasas, California (Calabasas HS), #65 nationally, #6 athlete, and #7 in CA
Four-star Calabasas (CA.) athlete Aaron Butler named his top 13 schools on Wednesday. Those teams are the Alabama Crimson Tide, Colorado Buffaloes, Georgia Bulldogs, LSU Tigers, Michigan Wolverines, Notre Dame Fighting Irish, Ohio State Buckeyes, Oregon Ducks, Penn State Nittany Lions, Tennessee Volunteers, Texas A&M Aggies, USC Trojans, and the Washington Huskies. He is the No. 7 player in California and was committed to the USC Trojans before backing off his pledge on January 11th. However, the Trojans are still one of his top teams, and the On3 RPM gives them an astonishing 96% to land him.
---
–Noah Jenkins, 2024 CB, Highland Springs, Virginia (Highland Springs HS), #478 nationally, #44 cornerback, and #12 in VA
Noah Jenkins was in Happy Valley last weekend for the Penn State Nittany Lions Junior Day. After that visit, the three-star cornerback from Highland Springs (VA.) has them on his top three schools, along with the South Carolina Gamecocks and Virginia Tech Hokies. Regarding the Nittany Lions, he said, 
"Penn State is in my Top 3 right now considering the love and respect that they give off every single time they're around or as I step foot on campus, It just feels like home." 
The On3 RPM has Penn State as the favorite to land him, with a 61% chance. They are the team to beat right now.
---
–Derrick McFall, 2024 RB, Tyler, Texas (Tyler HS), #135 nationally, #12 athlete, and #22 in TX
Four-star Tyler (TX.) athlete Derrick McFall named his top seven schools in November. Those schools were the Alabama Crimson Tide, Auburn Tigers, Miami Hurricanes, Penn State Nittany Lions, TCU Horned Frogs, Texas Longhorns, and Texas A&M Aggies. However, the Crimson Tide, Horned Frogs, and Longhorns are now the teams to watch. He has visited all three schools and communicates and has a good relationship with all three schools running back coaches. The On3 RPM has the Aggies as the favorites, with a 46% chance of landing him, followed by the Longhorns at 34%. Despite that, I like the Crimson Tide here. He called them his dream school, so I would keep an eye on them.
---
–Riley Trujillo, 2024 QB, Jacksonville, Florida (Bartram Trail), #478 nationally, #41 quarterback, and #82 in FL
The Duke Blue Devils look like the top team for three-star Jacksonville (FL.) quarterback Riley Trujillo. He is the No. 82 player in Florida and has over 20 offers. However, the Blue Devils are a team to watch, and he has visited them three times already. He said, 
"Me and coach [Kevin] Johns have been in touch a lot recently, and he's showing a lot of love. He's really making Duke feel like home to me." 
I like the Blue Devils right now, but the Arkansas Razorbacks, Maryland Terrapins, and Virginia Tech Hokies are also teams to watch.