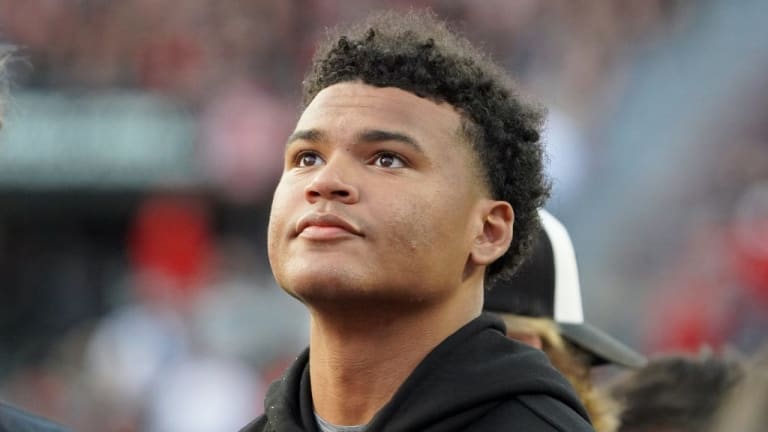 Mike Farrell's Recruiting Notebook: Nyckoles Harbor, Keon Keeley, & More
Football recruiting is 365 days a year and never stops. Here's some stuff out there I've heard recently.
— 5 star ATH Nyckoles Harbor from Maryland is now a strong Michigan lean. While Maryland is doing a good job with him and South Carolina has been a favorite as well, the DMV connection at Michigan is important as are the academics and current state of the program. He doesn't want to head to a rebuild if he can avoid it and his Michigan went well. He feels comfortable with the players and coaches and they have his track needs as well. The dark horse is LSU here but everything I hear is confidence is high in Ann Arbor.
— 4 star WR Jonah Wilson backed off his Texas pledge and Texas A&M seems to be the team to beat followed by Houston and others. Texas is strong at WR and it's clear the Aggies need help there so that could be part of this. But the poor QB play at A&M is a concern. Jalen Hale was expected to commit to Texas which would have sent Wilson packing anyhow but I think the second thoughts festered despite Hale's choice of Alabama. Texas has Johntay Cook II and Ryan Niblett committed so they are good at the position and they will likely fill his spot quickly.
— DB Javien Toviano who I have as a 4 star is also interested in Texas A&M but I'm hearing LSU is the team to beat right now. Texas, Alabama, Michigan and others are mentioned and this is far from over but I hear DB reputation and location could factor.
— Nebraska ATH Malachi Coleman is an odd situation to follow. I have him as a 5 star and he's a freak at 6-5 and 205 pounds with 10.46 100 meter speed. But he's also a projection at some positions. Oklahoma has apparently decided to bow out of this battle for whatever reason and now Miami is pushing his visit back. He decides this month unless he pushes it back and I still feel he lands at Nebraska despite the coaching situation.
— 5 star DE Keon Keeley visits Alabama this weekend for the Texas A&M game and while Ohio State has the momentum, it might not last long. I was told during his visit to Tuscaloosa that led to his decommitment from Notre Dame what he was in no hurry to make a decision but confidence was high for 'Bama. They have him back for a huge visit weekend now and that has to scare OSU. He might not commit this weekend but I think Alabama takes the momentum back.