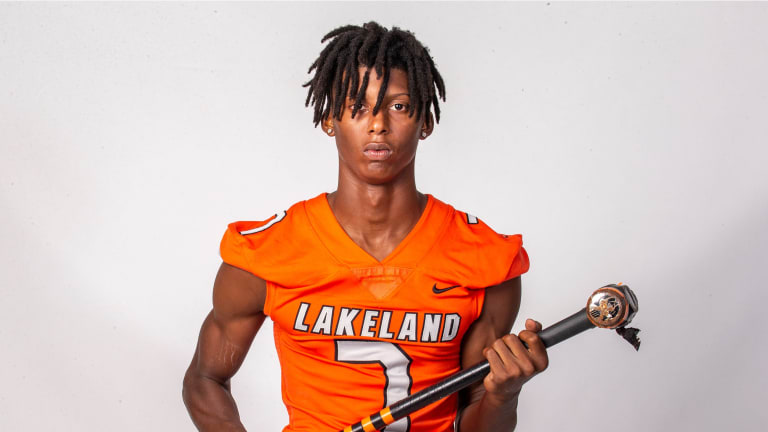 Recruiting Notebook: J'Marion Burnette, Cormani McClain, and More
College Football recruiting never takes a day off during the entire year. Much less during the season. Here I will take a look at five prospects and give you some notes on them and what the word is about them.
---
– 4- star 2024 RB J'Marion Burnette from Andalusia, Alabama, will be one of a handful of recruits that will be on hand at Bryant-Denny Stadium for the number one ranked Crimson Tide's showdown with the Texas A&M Aggies. Burnette was just at Auburn last weekend in the battle of the Tigers game against LSU. Two other schools to keep an eye on are Tennessee and Florida State. We know it is very early in the game, but these four schools (Alabama, Auburn, Florida State, and Tennessee) should be considered the favorites for Burnette.
- 5-star 2023 CB Cormani McClain from Lakeland, Florida, is another recruit who will be on hand to watch the Alabama/Texas A&M game in Tuscaloosa. He is the best and highest-rated cornerback in this class. He has also visited the Florida Gators, and the Miami Hurricanes are also high on his list. The Hurricanes could be the favorite if the location is the key for him.
- 4-star SDE Ashton Porter from Cypress, Texas, will be at Spartan Stadium this weekend watching Michigan State and Ohio State. Porter committed to Northwestern in June, which was a big win for the Wildcats and coach Pat Fitzgerald. His cousin Justin Cryer also committed, which was a big reason why. The Wildcats (1-4) and the Spartans (2-3) are both off to slow starts in 2022. However, a good showing by the Spartans against the Buckeyes could help them flip him to East Lansing. With him being from Texas, look for the Longhorns, Baylor Bears, and Texas Tech Red Raiders to possibly join the mix.
- 4-star TE Duce Robinson from Phoenix, Arizona, is yet another recruit who will be on hand for the Alabama and Texas A&M game. He is the number one tight end in the country and is also a great baseball player with countless offers. With visits to USC and Georgia already taken, those two schools seem to be the front runners for him. However, a Texas visit could also be in the mix before he commits. This weekend, great games by the Crimson Tide and the Longhorns could put those two schools right there, side by side, with the Trojans and Bulldogs as front runners.
-4-star 2023 RB Roderick Robinson II from San Diego, California, is a UCLA Bruin commit. He is considered the top running back on the West Coast and is having a good season. But this weekend, he will visit the Georgia Bulldogs and be on hand for their matchup with Auburn. This visit will be Robinson's second time visiting an SEC school, as he was at Texas A&M earlier this season. He seems to favor the Bruins, as he is a California kid, but it is early, and the Bulldogs could emerge as a possibility.