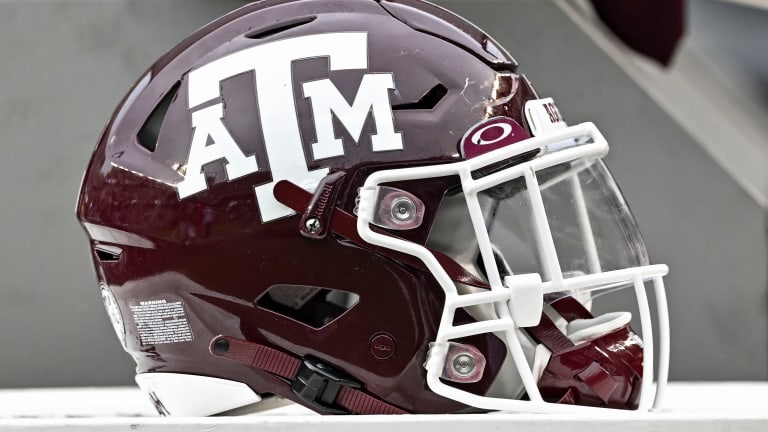 Recruiting Wrap: Hicks to College Station
Texas A&M stuns OU for Five-Star DL, Alabama new flip target Peyton Bowen?
We are going through a slight brand change here, going from recruiting round-up to recruiting Wrap! This is going to become a day-time piece rather than a late-night piece moving forward. Today we are going to talk about DJ Hicks, and his surprise move to A&M, and break down what his commitment means for the Aggies, and scout him some. 
Let's talk DJ Hicks
What an incredible coup, by Texas A&M to land the number one interior defensive lineman in the country. This is a big-time player from Katy Paetow and the country knows it. DJ Hicks can play both defensive tackle and defensive end, though the expectation is that he will play inside at Texas A&M. DJ is very strong at the point of attack and shows that strength well by pushing aside high-profile offensive linemen in Texas. He is violent and plays with a high motor. Excellent use of hands, and understands leverage. Can be disruptive from the middle, but also an anchor against the run. Will fill more into his frame and be in the 300s. This is the kind of player who doesn't sit on the bench. 
The five-star prospect chose the Aggies over Oklahoma, a move that was a surprise to the recruiting world. He was all-Oklahoma, and even silent committed for the last several months to the Sooners. But around 4 pm EST half an hour before the public announcement, something changed. Whatever that was led to a quick audible to the Aggies. OUinsider.com reporter Brandon Drumm had just done a commitment interview with him earlier in the week, social media would not suggest much love for the Aggies on DJ, or his dad's profiles. In the end, that is the way recruiting can be anyways but perhaps more in the days of NIL.
---
Louisville TE Commit Jamari Johnson
Jamari Johnson got an Alabama offer in August, and it appears there might be a visit in the future for Nick Saban and the Tide. Certainly a tough and nerve-racking development for Louisville fans.
---
Notre Dame Safety Commit Peyton Bowen
This recruitment has been an interesting one, it just feels like the team he is committed to is in third place in his recruitment which isn't something that's usual, to say the least. Bowen appears to be another Oklahoma-A&M battle. Bowen's girlfriend is a soccer commit for the Sooners, and one of his best friends is OU Five-star QB commit Jackson Arnold. A&M though has Anthony Hill, and DJ Hicks who are both friends with Bowen as well as a certain power of persuasion. Something could happen here any minute now in this recruitment but do not hold your breath.