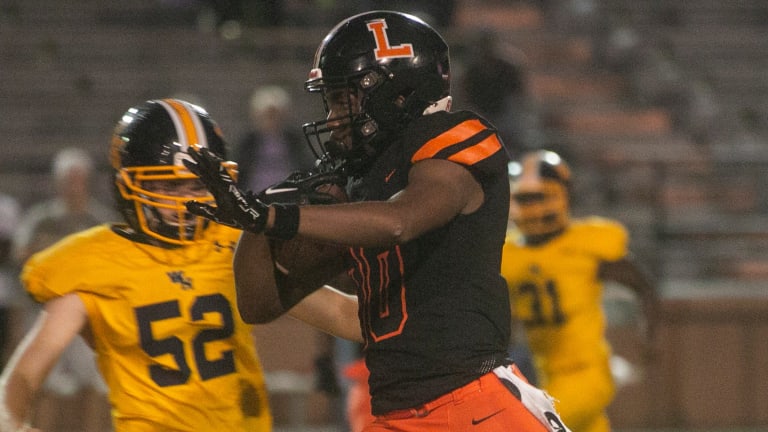 Scouting the Latest Commits: Tyler Williams, David Hicks, & More
We'll keep the scouting reports rolling on the latest big commitments across the country.
---
Tyler Williams – Lakeland, FL
Committed to UGA
Dual-sport athlete that chose to play football as a WR over basketball at the next level. Elite height and solid weight with very good length, speed, and explosiveness. Quick feet and hands off the snap to instantly create separation. Plays low and breaks down at the top of his routes, shows good footwork to create separation. Reads the defense well, knows when to settle in zones and adjust his routes. High-points the ball and shows an overall good catch radius. Great technique in the open field, knows how to juke and stiff-arm to gain additional yards after the catch.
Stands to add a bit more weight and really fill out his frame. Could track the ball slightly better, occasionally jumps instead of adjusting. Too willing to bounce outside instead of cut up-field for guaranteed yards. Very good pickup for UGA, hard to find someone with his physical tools and pedigree. Has some a few technique issues that should be ironed out quickly after a year learning at UGA.
---
David Hicks – Paetow, TX
Committed to Texas A&M
Played weak side DE out of a 3-4 base defense. Very good height and weight with good length, very good explosiveness, and solid speed. Quick off the LOS with good hand placement. Elite footwork to get around the line. Good mental processing, quickly reads the play and adjusts his rush. Shows the strength to handle double-teams and shed. Good lateral quickness; can cover multiple gaps. Closes on the ballcarrier quickly and has the strength to solo tackle and threaten a fumble. Well-rounded pass rush kit with a very good bull rush to disrupt the pocket. Good pursuit, takes good angles to chase down runners across the field.
Would like to see some more straight-line quickness to run down ballcarriers that slip through the inside gaps. Tackles high when worried about getting to the ballcarrier in time. Elite player that has very little to work on. Would start day 1 for most FBS programs.
---
Braxton Myers – Coppell, TX
Committed to Ole Miss
DB who could player corner, nickel, or safety at the next level. Good frame with solid length, good speed, very good short area quickness, and solid vertical. Physical player who will use his hands to throw off the timing and rhythm of the receiver off the snap and through the top of his route. Elite ball skills, will either knock down or intercept anything remotely close to him. Keeps head on a swivel, reads the backfield and quickly crashes. Wraps up well, can be trusted as an open-field tackler.
Short backpedal, receivers with longer strides or good speed can slip past him before he's ready to turn. Plays too much catch-up instead of maintaining his mirror. Good pickup for Ole Miss, like him best as a nickel given his play strength/physicality and ball skills but could easily see success as a safety if his coverage skills improve.
---
Elijah Paige – Pinnacle, AZ
Committed to USC
Former ND commit that flipped to USC after decommitting Sep 22, just over 3 months from his original commitment. Elite frame with good length, solid play strength, and good lateral quickness. Strong initial punch with good hand placement. Stays low and leverages himself over the defender. Good footwork and bend to reach block and neutralize defenders attacking from the outside. Quick through his set points and prevents ends from running the arch. Knows when a defender is off-balance and can deliver a blow that knocks them over.
Needs to fill out his lower body to help strengthen his ability to anchor. Reactive blocker who needs to read the defense pre-snap and during the play. Marginal aggressiveness, doesn't run through blocks and is lackadaisical moving to the next level. Good pickup for USC, has ideal size and bend you look for in a left tackle; needs a year or two to develop his body and technique for the next level.